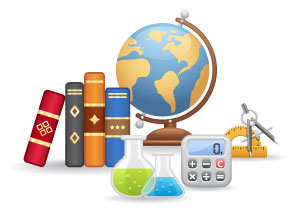 General Admissions Requirements
Admissions Application
Every prospective student must complete an admission application and return it to the Admissions Office. You may request an application from the Admissions Office, or you may apply online. An incomplete application will be returned to you and will result in a delay in your processing.
Transcripts
Official transcripts must be sent to Forsyth Tech directly from the
high school and previous colleges attended. The transcript request form
is available online or in the Admissions Office. If you received a GED,
you must provide the official GED transcript or scores.
Placement Tests
ACCUPLACER / Computerized Placement Tests (CPTs) are required for all associate degree programs and most diploma degree programs. ACCUPLACER / CPTs study guides

are available. The study guide thoroughly explains the test.
Testing Location
The Testing Center
Allman Center, Room 133 (1st Floor), Main Campus
336.734.7324
Walk-In Placement Testing Schedule
Monday — Thursday
8 am – 5:30 pm
Friday
8 am – Noon
1st and 3rd Saturday of the month
8 am – Noon
(The Testing Center closes at 7 pm Monday – Thursday, and 3 pm Friday.)
Testing Is Also Available At The Following Locations

Mazie Woodruff Center (Appointment only: 336.734.7950)
Grady Swisher Center (Appointment only: 336.734.7903)
Stokes County Center (Appointment only: 336.593.2482)
Northwest Forsyth Center (Appointment only: 336.734.7050)
Note: ACCUPLACER / CPTs are not required if credit has been earned for college level English and math. Scholastic Aptitude Test (SAT) and American College Test (ACT) scores may be substituted for ACCUPLACER/ CPTs.