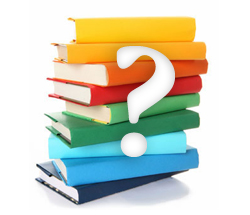 Why Choose Forsyth Tech
Quality – As part of the North Carolina Community College System, Forsyth Tech is held to a high level of academic standards. Every program is evaluated annually to make sure we are offering the best possible education to every student.
Cost – Forsyth Tech provides a quality education at a tuition that virtually anyone can afford. And consider this – if you're planning to pursue a bachelor's degree at a four-year university, getting your Associate in Arts or Associate in Science at Forsyth Tech and then transfer­ring to a four-year school as a junior can save you $50,000 or more in tuition, fees, room and board.
Support – Our goal is for you to succeed, and we offer a wide variety of support services to make sure you achieve all your goals. Whether you need a tutor, a mentor, help with financial aid or assistance in some other way, we will do what we can to provide it.
Choices – Forsyth Tech has more than 190 different credit track degree, diploma and certificate programs, allowing you to pursue career possibilities from Accounting to Welding – and everything in between. We also offer a wide variety of jobs training programs through our Corporate and Continuing Education division, such as JobsNOW, Health and Safety, and Trade Skills.
Small Classes – Forsyth Tech doesn't have giant "lecture hall" classes. Our classes are small enough to allow every student the opportunity to interact and participate with the instructor.
Excellent Faculty – At Forsyth Tech, our instructors range from PhDs to CEOs. Many offer a mixture of academic training and real-world experience that gives them a unique perspective, and you are able to benefit from their knowledge. And they make themselves available, so that when you need their help you can get it.
Flexibility – With classes available at a variety of locations during the day, at night and online, Forsyth Tech allows you to take the courses you need and still meet your work or family commitments. You can even earn a degree entirely online.
Transferable Credits – Thanks to agreements between the community college system and four-year schools throughout the state, Forsyth Tech credits automatically transfer to all of the schools in the University of North Carolina system and many private universities. That makes it easy to get your Associate in Arts or Associate in Science at Forsyth Tech and then transfer­ to a four-year school as a junior to earn your bachelor's degree.
Second Chances – Forsyth Tech gives you the opportunity to succeed at the next educational level even if you have not had academic success in the past. We have an "open door" admissions policy, meaning that if you have a high school di­ploma or GED, you can continue your education at Forsyth Tech. At Forsyth Tech, the only limitations are those you impose on yourself.
Student Life – Forsyth Tech has a wide variety of clubs and organizations

,

and there are activities happening on campus nearly every day.