New passions, new talents, new ideas.
Find them all in Personal Enrichment.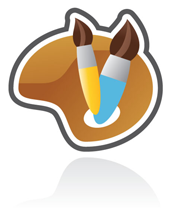 Personal Enrichment courses at Forsyth Tech run the gamut from oil
painting to Mandarin Chinese. You might exercise your mind while learning to
strategize and play Bridge, or exercise your body with a dance/aerobic class.
Develop a hidden talent in jewelry making or learn how to use your digital
camera in our digital photography class. Explore our latest offerings and you're
sure to find a course that will make you say, "Wow. that sounds like fun!"
To see our latest offerings in: Arts, Crafts and Hobbies; Computer Training; Dance and Exercise; Foreign Languages; Horticulture; and others, view our Catalog or use our Find A Course option.