Alan Murdock Named to Vital Post 
WINSTON-SALEM, N.C. (September 1, 2011) – Forsyth Technical Community College has announced that Alan Murdock is the college's new vice president of Economic and Workforce Development (EWD). The EWD division, formerly called Corporate and Continuing Education, works with businesses and individuals to supply workforce skills training of all kinds and at all levels.
Murdock takes over the EWD division as Forsyth Tech begins working with Caterpillar to train workers in the company's new Winston-Salem plant. "Our work with Caterpillar makes this an exciting time to be part of Forsyth Tech's Economic and Workforce Development division," he said. "My expectation is that this is just one of many more opportunities in which our EWD team will be able to contribute to economic development and job creation in this region."
In announcing the appointment, Forsyth Tech President Dr. Gary Green noted Murdock's experience at another North Carolina educational institution – Central Piedmont Community College (CPCC). "At CPCC Alan worked his way up through the ranks," Green noted. "He began in customer service and within just a few years became Director of Economic Recruitment and Career Readiness, and he did it through hard work and putting forth good ideas. That's the kind of initiative and forward thinking we want leading Economic and Workforce Development at Forsyth Tech."
At CPCC, Murdock helped recruit ABB, a Swiss company, to the Charlotte area, bringing in over 100 jobs and $92 million in capital investment. He was also instrumental in the recruitment or expansion of companies such as Siemens Energy, Shutterfly Inc., Time Warner Cable, Hewitt Associates, Zenta and Electrolux. In addition, Murdock developed a Customized Training Program process documentation system that is currently being used statewide.
Murdock holds a MBA in Negotiation and Conflict Management from Jones International University and a BA in Communications from UNC-Charlotte.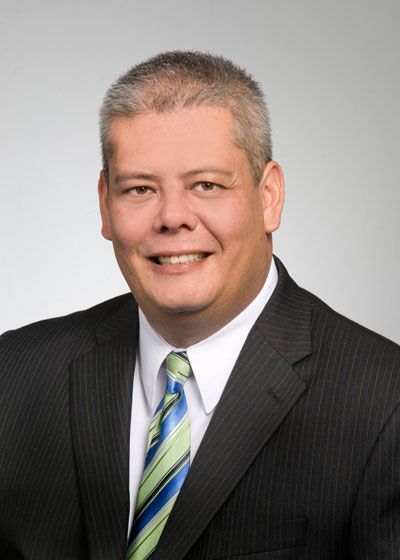 Caption: Alan Murdock has been named vice president of Economic & Workforce Development at Forsyth Tech.