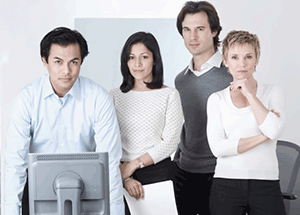 Training. Assessments. Advice. We are your business development resource.
Businesses of any size can turn to Forsyth Tech for a wide variety of services. Helping the business community grow and prosper is an important part of our mission, and we are eager to work with local businesses to provide training, assessments and advice.
We have helped everyone from Fortune 500 companies like Caterpillar and Hanesbrands to entrepreneurs with an idea and a dream who need guidance, and now we are ready to help you.