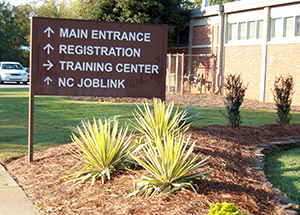 From Leadership to Lean Manufacturing,
we have the training you need.
Nothing is more important than preparing our workforce with the educational and leadership skills they will need to meet the employment demands of the 21st century. To meet that challenge, Forsyth Tech offers outstanding workforce development and training services to existing companies, expanding companies and new companies in our area.
Companies such as Caterpillar, Hanesbrands and R. J. Reynolds have used Forsyth Tech to train workers at every level. They have experienced first hand the diversity of programs available, the exceptional quality of our instruction, and the state-of-the-art methodologies and tools we provide. And, because of North Carolina's commitment to economic development, this quality training costs you little, and in some cases nothing.
Among the areas of training offered are:
Welding Certification Info