Faculty & Staff News
Forsyth Tech's Trailblazers Shine: Best of District III Award Win for 2022 Annual Report
We have some exciting news to share with our Forsyth Tech community that's sure to set the Trailblazer spirit ablaze! Our very own marketing maestros have clinched the prestigious Best of District III Award from the Council for Advancement and Support of Education (CASE). This award celebrates the collective genius behind our 2022 Annual Report to the Community, an embodiment of our promise and potential.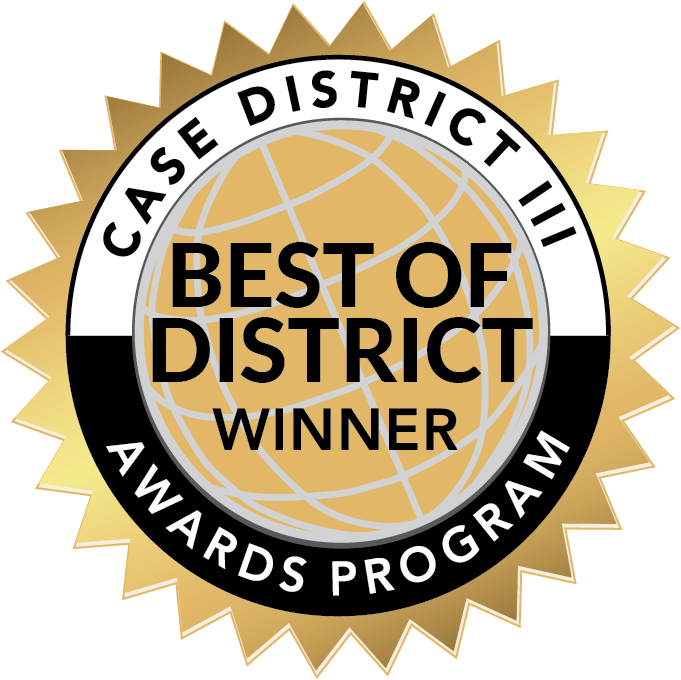 A Symphony of Skills
The annual report is not just a document; it's a canvas where our tales of tenacity and transformation over the past year come to life. Lauren Werner's eloquent writing, Jenny Terry's dynamic design, and Devin Purgason's vivid photography are the vibrant strokes on this canvas.
The Power of Words
Lauren Werner, with her masterful storytelling, has narrated our year's journey by capturing the essence of our successes and the strength of our community. Her words resonate with our mission, making "A place of promise" not just a slogan but a lived experience for every reader.
Visual Storytelling
Jenny Terry's designs do more than adorn the page; they guide the reader through a visual odyssey that mirrors our Trailblazers' journey. Her thoughtful layouts and keen eye for design have transformed statistics and achievements into an immersive experience.
Through the Lens
Devin Purgason's photographs are windows into the soul of Forsyth Tech. Each image in the report tells a story, reflecting the commitment of our faculty and the ambition of our students. His work goes beyond mere documentation; it inspires and evokes emotion.
Standing Out
This accolade is particularly special as Forsyth Tech distinguished itself among a field dominated by universities—proving that community colleges not only have a seat at the table of excellence but also lead the pack.
Forward Together
As we celebrate this milestone, let's not only applaud the individuals but also the spirit of collaboration that defines us. This award is a shared triumph, highlighting our collective dedication to not just maintaining but elevating standards of community engagement and educational leadership.
Join us in congratulating our marketing team for their extraordinary work that not only reflects our values but also broadcasts them far and wide, inspiring others within and beyond the CASE District III community.
Don't forget to check out the award-winning report here and share the pride using #BlazingTrails on social media!
Stay tuned for more stories of success and innovation as we continue to uphold our vision: Forsyth Technical Community College is a catalyst for equitable economic mobility, empowering lives, and transforming communities.
#BlazingTrails #ForsythTechPride #CASEAwards