Small Business Center
Increasing Business Success
(See resources on the left sidebar)
Starting and operating a small business is hard work. Forsyth Tech, through its Small Business Centers in Forsyth and Stokes counties provide: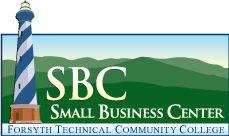 Confidential one-on-one counseling (visit green button to register)
Small business events: seminars, roundtables, and clinics (visit green button to register)
Resources: Use the blue button below to be added to our email list to receive reminders
The objective of the Small Business Center Network is to help small
businesses succeed by providing high quality, readily accessible assistance to prospective and existing business owners.
The Center's experienced staff, counselors, and facilitators can provide: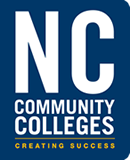 reliable information
solid advice

one-on-one counseling
business contacts
Request More Information
In Forsyth County, the Small Business Center is located in Forsyth Tech at Innovation Quarter.  In Stokes County, the Small Business Center is located on 904 N. Main Street in Walnut Cove.  Small business services are available at several locations.  Many seminars are offered through our partners such as The Enterprise Center at Winston Salem State University and the Urban League Quality of Life Institute.
Information on this calendar is subject to change.  Information on the Seminar website is updated.
Staff: Nell Perry, Della Lawson, and Allan Younger
Small Business Center
Phone: 336-757-3810
Email: sbc@forsythtech.edu
525 Vine Street
Winston-Salem, NC  27101
Small Business Center (Stokes County)
 Phone: 336-757-3810 (Winston Salem SBC)
Email: sbc@forsythtech.edu
904 N. Main Street
Walnut Cove, NC  27052