International students are an essential part of our community.
Welcome to Forsyth Tech, where diversity is celebrated and global perspectives thrive! As an international student, you'll discover a welcoming community that embraces your unique background. With quality education, supportive staff, and endless opportunities, we're excited to embark on this journey together. Join us at Forsyth Tech and let your dreams take flight!
Navigating the F1 Visa Process: Steps for International Students
For international students, the process of obtaining an F1 visa for college admission involves several steps. It begins with submitting the required documents and receiving an I-20 form. Next, students need to pay the SEVIS fee and schedule a U.S. Embassy interview for their visa application.
If you are already studying in the U.S., we can issue a new I-20 once your current school transfers your SEVIS record to Forsyth Tech.
If you are currently in the country on a different visa and want to switch to an F1 visa, the process is similar. After being admitted to our college and receiving the I-20 form, you will need to submit a separate application for a status change to the U.S. Government. Please note that this process may take up to a year. Alternatively, returning to your home country for an F1 visa interview may be faster than changing your status while in the U.S.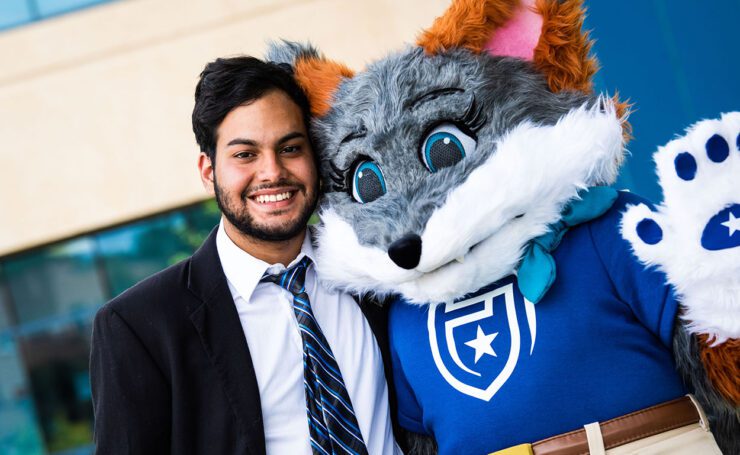 Studying at Forsyth Tech as an International Student.
Forsyth Tech is authorized to admit international students who hold F-1 visas. The application materials listed below are only for students wishing to study under an F-1 visa. All other international student admission inquiries should be directed to the Forsyth Tech Admissions Office.
We are here to help you navigate everything from application and admissions.
Application and Admissions
Benefits and Financial Aid
Forsyth Tech Cares
Mentoring
Tutoring
Career Support
Community Resources
Apply Now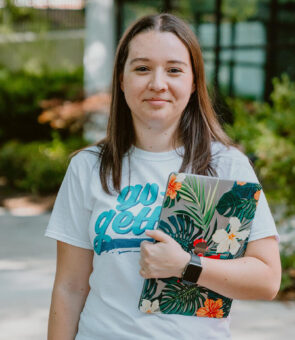 "As an international student at Forsyth Tech, I absolutely love spreading the joy of my country and culture. Sharing experiences, both inside and outside the classroom, creates vibrant and inclusive communities. Forsyth Tech feels like a second home, full of warmth and laughter!"
Gloriana O.
Frequently Asked Questions
Get answers to frequently asked questions that are tailored specifically for international students at Forsyth Tech.
F1 students are not eligible to apply for Federal Financial Aid. There are often outside organizations such as the Rotary Club that can have scholarships available. F1 students pay out-of-state tuition unless sponsored by a NC Non-Profit Organization. A letter on letterhead from the Non-Profit is required to verify sponsorship for the student.
Yes, however there are very limited choices for jobs on a community college campus. Students should look for jobs that are not work-study positions. Jobs can be found here:
No, Forsyth Tech is not authorized to issue student visas for those studying in an ESL program. You must be in a curriculum program for an Associate Degree level in order to be considered for a visa.
We accept the TOEFL and the IELTS test. Students can also take the English placement test at Forsyth Tech and must score a 70 or higher. If a student has taken college level English at a U.S. college with a C or higher, that will be sufficient to replace the test. In addition, if a student has completed a full curriculum ESL program and can submit documentation that can also replace the test. If a student is from a country where English is an official language, the proof of English proficiency is not required.
Yes, if a student is being provided with room and board, transportation, and personal living expenses by a friend or family member and will only have the expenses of tuition/fees/books then that can be documented on the financial support form. In that situation, the amount of money required in the bank would only need to cover tuition, fees, and books.
No, Forsyth Tech does not have any dormitories or housing options. Students must make their own living and transportation arrangements.
If the school is outside the U.S. then the student will need to have the transcripts evaluated by an outside agency (see suggestions in the admissions checklist). Once that evaluation is received, it will be reviewed by the Records office for transfer credit. If the school is in the U.S., an official transcript must be received for the Records office to evaluate for transfer credit.
Enrollment in a health insurance plan for International Students is highly recommended. For information about insurance companies that offer plans for international students, please email internationaladmissions@forsythtech.edu
No, Forsyth Tech is a community college without residential housing available. Students would need to find their own housing options in the area.
Right Next to Opportunity
There are 9 Forsyth Tech locations in and around Winston-Salem, and we have connections to a wide range of educational opportunities in this thriving area.