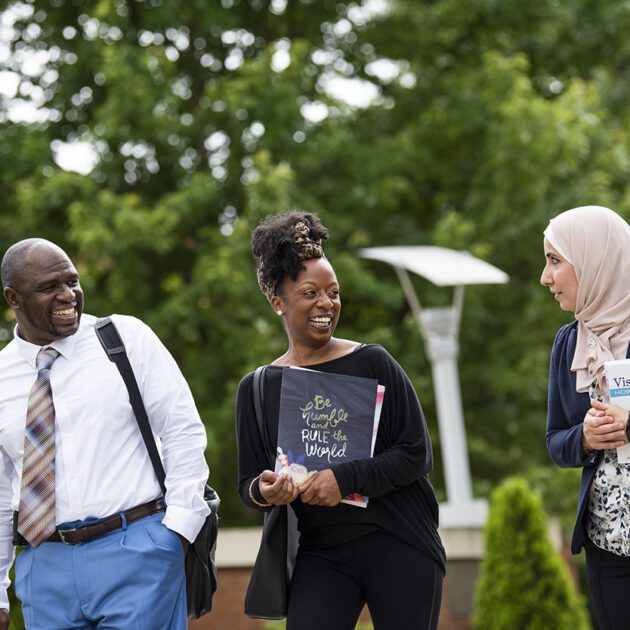 Student Resources to Help You Succeed
Everyone needs support sometimes and at Forsyth Tech there are some powerful resources to help students overcome barriers. If you're a Forsyth Tech student in need of childcare, free or discounted help is available.  For those who identify as minority males, free mentoring is offered through the James A. Rousseau II Minority Male Success Initiative. For students needing assistance affording food, rent or basic necessities, Forsyth Tech CARES, Single Stop, and Forsyth Tech Connect are standing by. There are also specialized centers for Veterans and those needing accessibility accommodations. Students never have to go it alone at Forsyth Tech.
Academic Resources
College can be hard, but you're never on your own at Forsyth Tech. There are a number of useful and free academic resources available to help you stay on track with your coursework.
Campus Clubs and Organizations
There additional centers, support services, and opportunities at Forsyth Tech are here to assist and support specific groups of students–including those in the military, veterans, and those who identify as female.
Financial Aid and Resources
Don't let the cost of college stop you from completing your studies. Financial Aid is available to Forsyth Tech students through a wide variety of grants, work study opportunities, scholarships, and loans.
Health and Accessibility Resources
Your health is vital. Forsyth Tech offers the support you need to focus on your wellbeing—whether it's free counseling services, dental care, help with transportation or accommodations for a disability.
Career Resources
As a student at Forsyth Tech, these centers and programs can offer you writing help, assistance for thriving with a learning difference, free career counseling, and many other cost-free services.