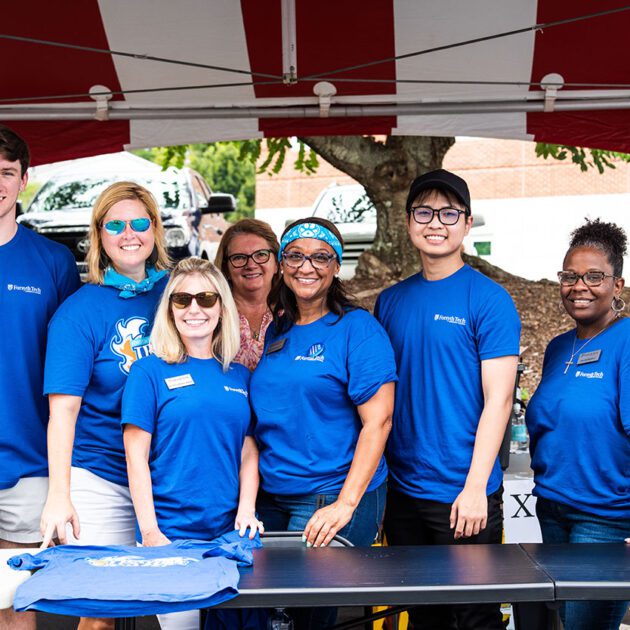 Building Lifelong Connections
Students at Forsyth Tech form lasting bonds that continue after graduation. Wherever your path may take you, you will always be part of a tight-knit network. Spanning industries and countries around the world, your fellow alumni are ready to cheer on your successes and support you along the way.
Join the Forsyth Tech Alumni Association
Reconnect with classmates, enjoy exclusive networking opportunities, and receive invitations to engaging events! The Forsyth Tech Alumni Association is a great place to share – and expand upon – your post-graduate success.
Sign up for the Alumni Association Now!
Alumni Spotlight: Ryan Gardner
His story is one of drive and ambition, opportunities seized, and challenges overcome. But, he wants you to know that it could be your story, too. From Forsyth Tech to an MBA to Zirrus' Senior Director of IT and Managed Services: Meet Ryan Gardner.
Read more about Ryan
Support the Forsyth Tech Foundation
When you donate to Forsyth Tech, you are supporting our community and sustaining our mission. Every gift helps us fill crucial gaps so we can continue to empower our dedicated and hardworking students.
Donate Now