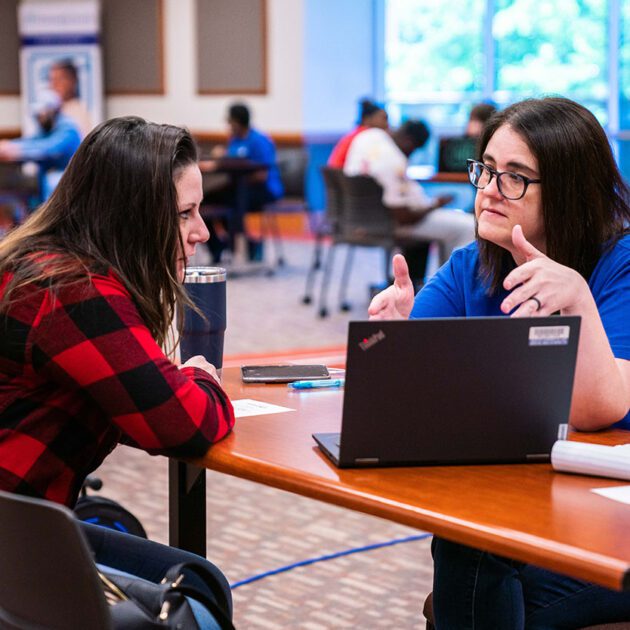 Explore Your Options
At Forsyth Tech, we are committed to helping you overcome any barriers that stand between you and your education. Your financial situation should not get in the way of your goals. There are a number of financial aid options available for paying your tuition and other academic expenses, from grants and scholarships to loans and work-study opportunities.
Grants
Grants are a type of aid that does not have to be repaid. They are generally need-based. Grants may be made on the federal and/or state level, and usually have requirements based on enrollment and residence. You can apply for most grants by completing FAFSA.
Federal Pell Grants are the "foundation" of student aid. Funds from any and all other sources may be added to Pell Grants. Grants are awarded directly to students, with payment made through Forsyth Tech. Apply by completing FAFSA.
Apply
Undergraduate students who are eligible for the Federal Pell Grant during the academic year and have exceptional financial need may also qualify for an FSEOG award. Recipients must be citizens or permanent residents of the United States. Apply by completing FAFSA.
Apply
Loans
Unlike grants and scholarships, loans are a type of aid that must be repaid. Loans are disbursed in two equal installments per semester. Be aware that you will need to repay the sum of the loan, plus any interest accrued.
Available to eligible students with demonstrated financial need. The government pays the interest due on the loan while the student is enrolled at least half-time (6 credit hours), during the 6 month grace period after dropping below half-time enrollment, and during deferment periods. Apply by completing FAFSA.
Apply for a Loan
Available to eligible students, regardless of financial need. No payment on principal is required until the student drops below half-time enrollment and has completed the 6 month grace period; however, interest begins accruing from the date of disbursement. Students can avoid capitalization of the interest by making interest payments while in school. When interest is capitalized, it is added to the principal amount of the loan, upon which further interest charges are based.
Apply for a Loan
Available to eligible parents of dependent students, regardless of financial need. Parents may borrow up to the cost of attendance, less any other aid received by the student annually. PLUS loans feature low interest rates and long-term repayment options. A credit check will be performed to determine eligibility. Apply by completing FAFSA.
Apply for a Loan
Scholarships
Unlike loans, scholarships do not need to be repaid. Different scholarships have different requirements–they may be need-based, merit-based or a combination.
Forsyth Tech uses AcademicWorks, an online scholarship management system, to automatically match applicants to appropriate scholarship opportunities. You can view and apply for scholarships via the AcademicWorks portal.
Visit AcademicWorks Portal
Many other sources of aid are available. To apply to non-Forsyth Tech scholarships, you must visit the appropriate agency's website and use their application.
Many of our continuing education and workforce development courses have scholarships. To find out which courses are eligible and how to qualify, contact Michael Glontz at 336-757-3701 or via email by clicking here.
Some scholarships are available just for parents. Contact the Forsyth Tech Cares Office to learn more or be referred to a scholarship or granting organization.
Forsyth Tech Cares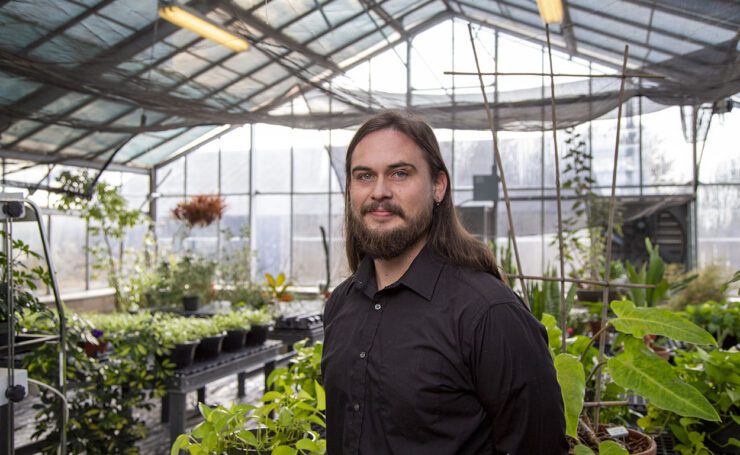 Work Study
In addition to scholarships, loans, and grants, Forsyth Tech offers a variety of work-study opportunities. Work-study is a part-time employment program that is funded by the government; students work on-campus or with eligible off-campus employers to earn an hourly wage. This form of financial aid is not applied to tuition.
To apply for work-study roles, you must first complete the FAFSA and meet with your advisor.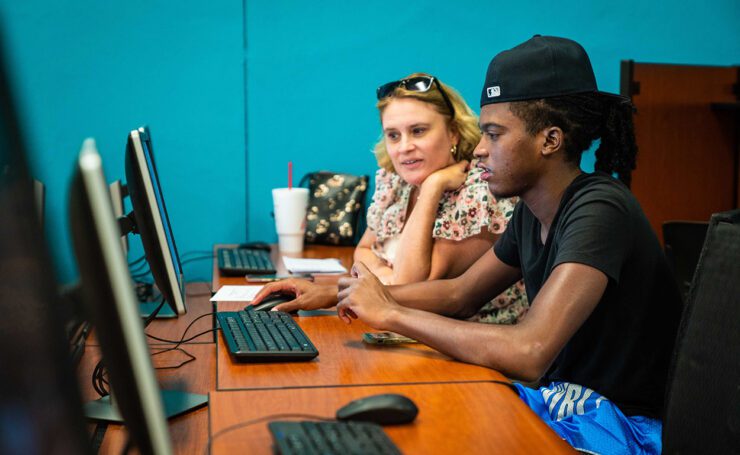 Finish Line Grant
If you have completed at least 50% of your program of study and are in good academic standing, you can apply for this grant to help you cross the line to graduation.