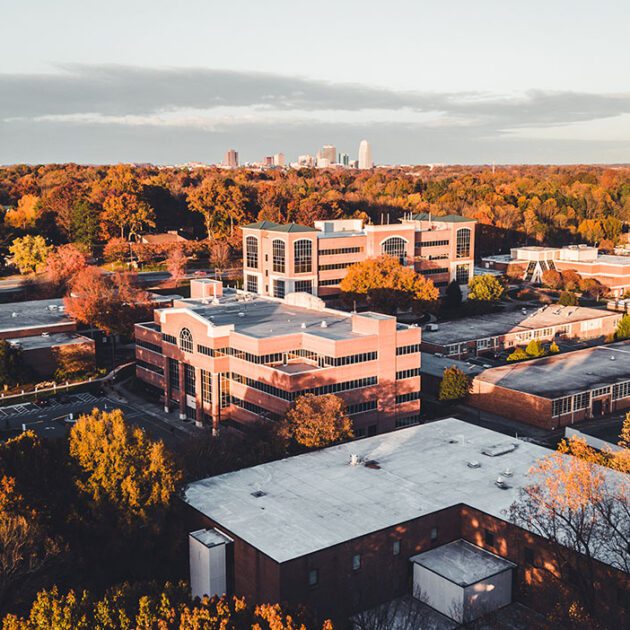 Leadership
Forsyth Tech is governed by a board that is dedicated to upholding the College's mission statement to provide flexible educational pathways to a competitive workforce for the community and global economy and that every aspect of decision making reflects the College's core values. It is made up of accomplished professionals with a passion for providing postsecondary educational opportunities to people throughout this community.
| | |
| --- | --- |
| Chair | Paul M. Wiles, Retied, CEO, Novant Health |
| Vice Chair | John M. Davenport, Jr., President/Owner, DAVENPORT |
| Secretary | Dr. Janet N. Spriggs, President, Forsyth Technical Community College |
| Immediate Past Chair | Ann Bennett Phillips, Vice President/Principal, Capital Development Services |
Evelyn P. Acree
Senior Vice President, M & F Bank
Carmen I. Canales
Senior Vice President & Chief Human Resources Officer,
Novant Health
James T. Flythe, Jr.
Director, West Region Government and Community Relations, Duke Energy Carolinas
Kim G. Greenwood
Town Manager, Walnut Cove
Kimberly V. Jackson, PE, PEM
Project Manager, Wake Forest University
Ernest V. Logemann
CPA, Gray, Callison and Jones, CPA, PC
Tonya McDaniel
Forsyth County Commissioner
Calvin McRae
Vice President of Public Policy, Greater Winston-Salem, Inc.
James R. Mendenhall
Stokes County Commissioner
R. Alan Proctor
Senior Vice President, Wells Fargo
Kenneth M. Sadler, DDS
President, Winston-Salem Dental Care
Evelyna Azeeza
Ex-Officio Member, SGA President
Board of Trustees Meetings
The Board of Trustees for Forsyth Technical Community College meets at noon on the third Tuesday on the following months: February, April, June, August, October, December.

Please contact Della Lawson, Communications & Support Specialist at 336.734.7207 if you would like to attend a Board of Trustees meeting or a committee meeting of the board.