Helping you chart a course to your career
You're here for your career, and we're here to help. From aptitude and interest assessments to job searching, exploring career tracks to fine-tuning your interview skills and resumé, our Career Services Team is here to help you every step of the way.
86 %
of Forsyth Tech graduates are employed within two years of graduation
1100+
students coached along their career paths
$8600
Annual Increase in earning with an Associate Degree vs High School Diploma
Your Home for Job and Career Guidance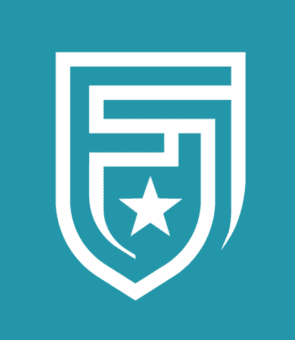 "Everyone at Career Services was so helpful! I received two job offers and my employer told me it was because my resumé was so impressive."
Dylan – IT – Cybersecurity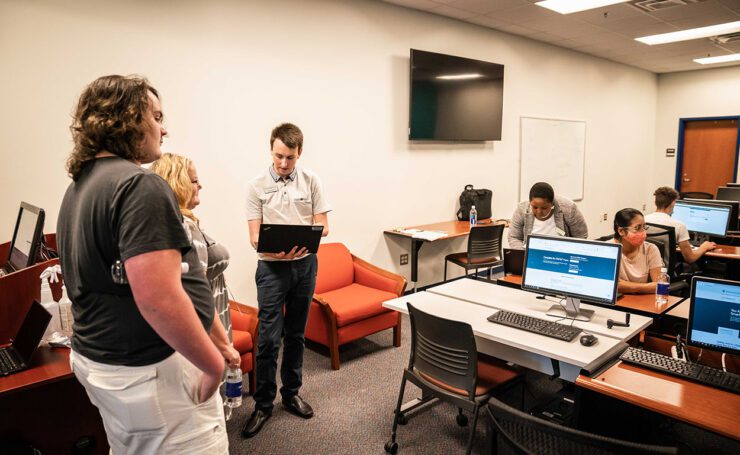 Job Search Support
Sign up, prepare, and attend the Job Fairs, or research and apply to jobs through Career Hub, Forsyth Tech's extensive job search database. One-on-one career counseling is also available and free to all students.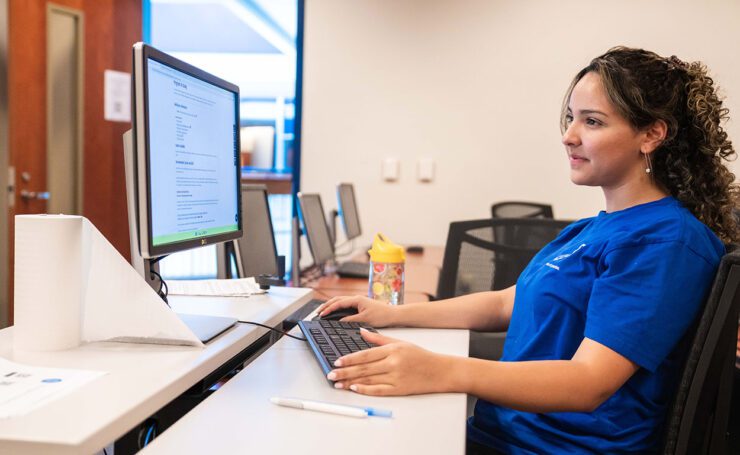 Career Interest Assessment
Sign up for one of the Career Center's free Career Assessment Workshops and schedule an appointment with a career counselor through your Career Coach account! You'll gain access to local labor market information and which Forsyth Tech program suits your career goals best.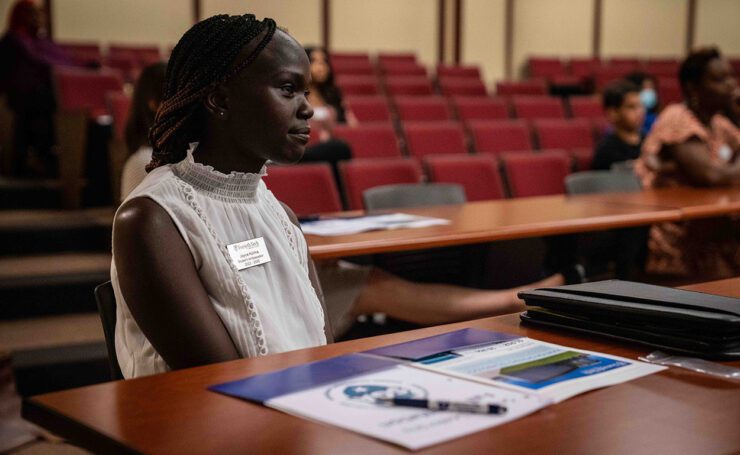 Resumé & Interview Services
Make an appointment to have your resumé or cover letter drafts reviewed before applying for jobs. Then, you can work on your interview skills! This service is free to Forsyth Tech students, and you can sign up through your Navigate account.
Career Goals
Need an internship to gain valuable experience in your field? Log into Techlink to learn if you're eligible for a Work-Based Learning Internship. Ready for full-time work? Look for a job in Career Hub, Forsyth Tech's job search database. Career Counselor are here to brainstorm and advise you along the way.
Career Hub
Scholarship Support
Did you know? Career Services can help you look for scholarships that match your profile, even for our non-credit programs!. Schedule an appointment with a Career Counselor to learn more about opportunities.
Let's Connect
Book an in-person or virtual appointment with a Career Counselor on Techlink.
Main Campus
Robert L. Strickland Center, Suite 2400
Office Hours:
Mon-Fri, 8 a.m. – 5 p.m.