It's Never Too Late To Start Your Future
 Adult Learners: Learning is a Lifelong Occupation
There's no such thing as the "typical Forsyth Tech student." Because Forsyth Tech students are anything but typical. We have learners from all backgrounds and countries, and students of all experience levels, ages and professions. Whether you're looking to enhance your skill set, change fields or take the next step in your educational journey, we're here to help you figure it out.
Flexibility
Our courses are tailored to fit your goals, your learning style and your schedule. Choose from online, in-person, and hybrid classes, as well as short and long-term programs.
See Course Options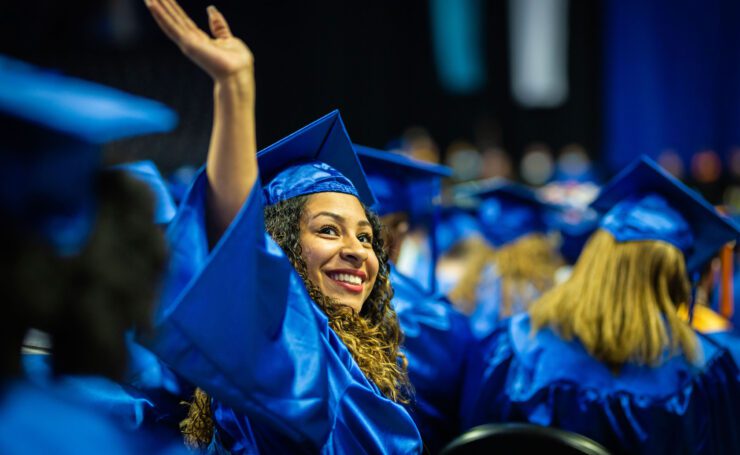 Affording College
At Forsyth Tech, we make every effort to ensure that our students aren't denied the chance to attend college due to a lack of funds. There are multiple forms of financial aid available: grants, scholarships, work study and loans can help you and your family meet educational expenses from tuition to books and supplies. We'll guide you through the steps for applying for aid.
Student Support Service
We believe it is critically important to provide encouragement and support to our students and staff and help them overcome sources of worry and stress in their lives. Our task force of student advocates connects members of our campus community to the resources and supportive services they need, from emergency financial assistance to mental and emotional health counseling and more.
Career Readiness
Forsyth Tech provides individualized guidance and support every step of the way–from admissions to completion. Our advisors, career services team, and online resources will help you find the right job, review your resumé, go over interviewing skills, and help you put your best foot forward.
Find Your New Career
Right Next to Opportunity
There are 9 Forsyth Tech locations in and around Winston-Salem, and we have connections to the wide range of employment opportunities in this thriving area.