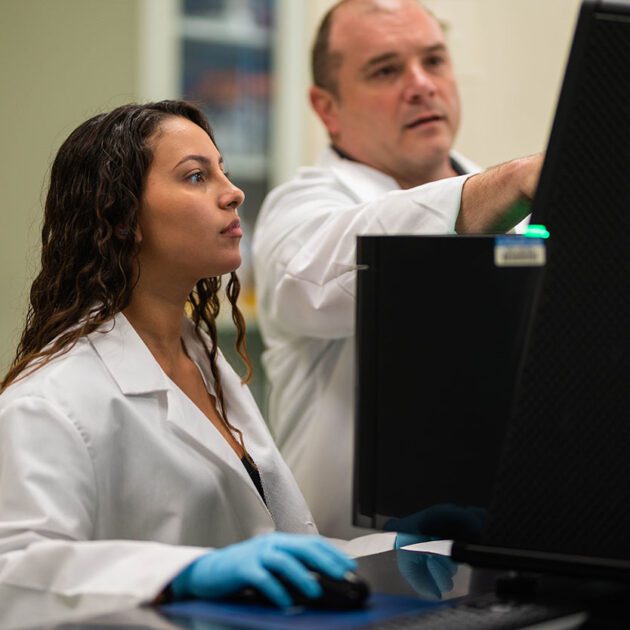 Internships and Work-Based Learning
Partner with Forsyth Tech
Businesses, government, and public and private agencies that host qualified student workers benefit from more than their contribution–they also have the advantage of early access to students who will be entering the workforce. Most employers find partnering with Forsyth Tech on work-based learning (WBL) makes the recruiting process more efficient.
WBL also allows employers to partner with Forsyth Tech to improve the quality and relevance of our programs, and thus the caliber of the employees we train.
Contact Us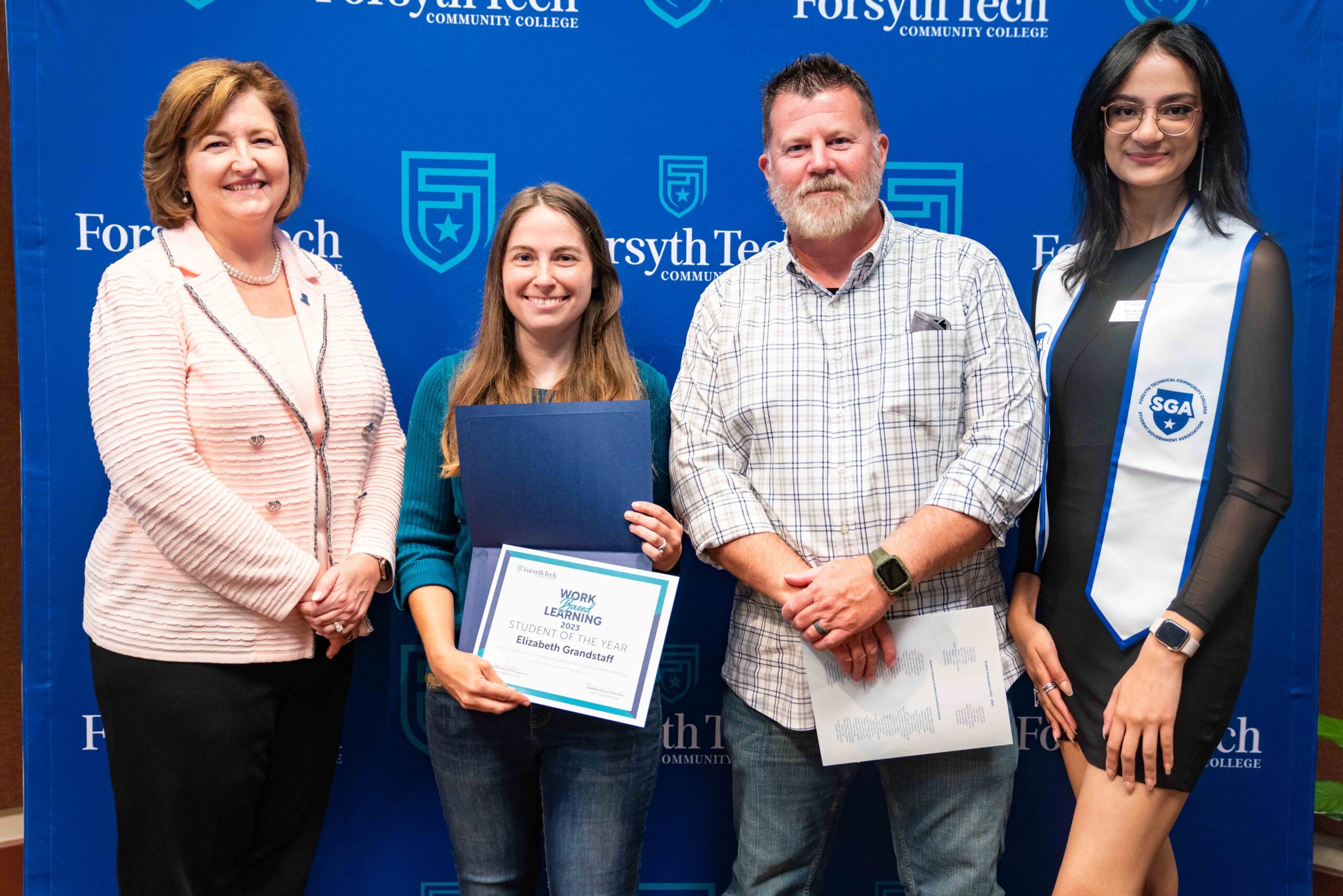 Work-Based Learning Student of the Year
This year, we take immense pride in recognizing Elizabeth Grandstaff, as our Work-Based Learning Student of the Year. Elizabeth is an outstanding student in Horticulture Technology and her remarkable journey began with her role as a WBL intern at Reynolda Gardens during the spring of 2023. Alongside her internship, she also dedicated her time to working as the Horticulture Lab Technician on campus, showcasing her exceptional skills and commitment.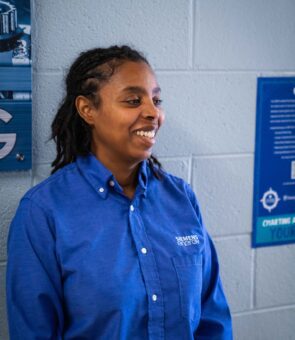 "Forsyth Tech students are ready to start on day one. I've found them to be motivated, capable and workforce-ready."
Nikki Murphy, Siemens Energy Inc.
How it Works
In order to partner with Forsyth Tech and host a WBL student, you must be willing to provide a student the opportunity to learn through the work they will do. We'll come out to visit your business before referring potential candidates. During the semester you host a student, we'll make at least one visit to your business to see how things are going. We'll also ask you to complete online evaluations of your student twice during the experience.
Prior to hosting a WBL student, you'll need to:
provide us with a job description for the student,
have someone with the necessary subject matter expertise available to supervise the student, and
work with us to develop learning objectives for your student.
Forsyth Tech students participate in WBL during our fall (August through December), spring (January through May), and summer (May through July) semesters. The WBL office works with potential WBL students during the months leading up to the semester. Student resumés are generally available for partner sites to consider one to two months before the semester starts.
Need More Information?
For more information on work-based learning, contact us at the Work-Based Learning office: wbl@forsythtech.edu. Current students can visit our Techlink page for even more information – and to complete their  Work-Based Learning Eligibility Application. 
Visit Our Techlink Page