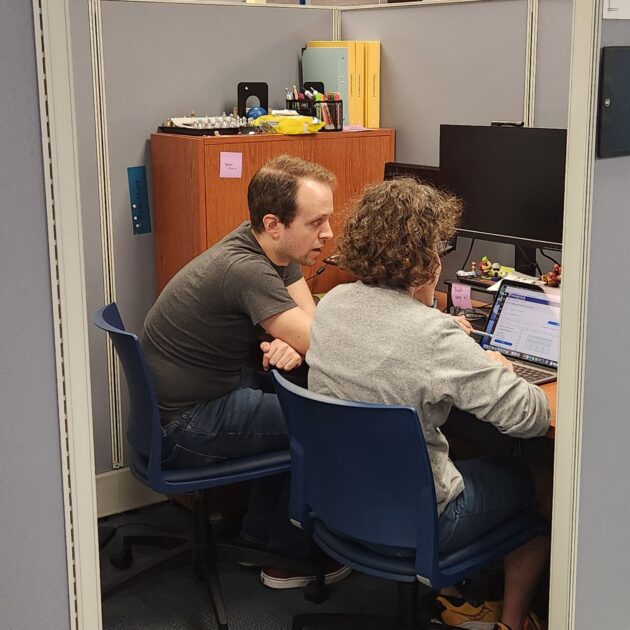 Accessing & Utilizing Accessibility Resources
Accessibility Resources is dedicated to meeting the needs of the increasing number of college students with disabilities. Our mission is to ensure that students with disabilities have equal access to educational opportunities at Forsyth Tech. Accessibility Resources staff provides assistance and encouragement to meet the challenges of college life.
Believing that students with disabilities can better advocate for their needs with greater success, we at Forsyth Tech strive to empower students in every way possible. We believe that by empowering students to maximize their abilities, the foundation for college success is built.
In strict compliance with Section 504 of the Rehabilitation Act of 1973 and the Americans with Disabilities Act of 1990, no otherwise qualified individual with a disability shall solely by reason of his or her disability be excluded from the participation in, denied benefits of, or be subjected to discrimination under any program or any activity of this institution.
For students with approved accommodations:
Magnification, Screen Reading, and Talk to Text software for use on campus in Forsyth Tech computer labs.
Video Magnification Devices (CCTVs) for use on any Forsyth Tech campus
Access to Notetaking technology
Students with a print-related disability (because of visual, physical, perceptual, developmental, cognitive, or learning disability) may be approved for course instruction in an alternative format such as Electronic Text (E-text) or Portable Document Format (PDF). Requests for alternative format textbooks are only available for courses in which the student is currently enrolled.
Training for faculty, staff and students:
Disability 101
Accessibility Resources 101
Disability as an Aspect of Diversity
Specialized training in Autism, PTSD, and Invisible Disabilities
Advising Students with Learning Differences
Information for Occupational Course of Study High School students
Word, Power Point, and PDF Accessibility
Digital Accessibility Overview
Cultivating Belonging and Developing a Culture of Inclusion
Other customized training and workshops as requested.
Frequently Asked Questions
No. Students with disabilities are not required to register with our office. Only if you require an accommodation, do you need to register with us. Disclosure of a disability is always voluntary.
To be approved for accommodations, we must have documentation that lists a diagnosis. This could be a copy of your IEP/504 from high school, a medical or psychological report, letter from a medical provider, or even a screen shot from an online health portal. If a student does not have documentation, please reach out to Accessibility Resources to determine the best course of action.
Services and accommodations are determined on an individual basis. Accessibility Resources counselors will discuss support available during an interactive meeting. Examples of such accommodations may include but are not limited to extended time for testing, testing in a separate room, volunteer note-takers, recording devices, sign language interpreters, and equipping school computers with screen-reading, voice recognition or other adaptive software or hardware.
Students with disabilities that require accommodations are encouraged to make an appointment with Accessibility Resources at least four weeks prior to the start of the semester. Some accommodations can take longer to put into place. The Accessibility Resources counselor will be able to give you a better estimate of the time needed during the interactive meeting.
It is always the students' choice to use accommodations as they want. The accommodations may not be needed in every class or for every assessment.
No. Reasonable accommodations are legally mandated and are intended to provide students with documented disabilities an opportunity to be evaluated based on ability, not disability.
No. Standards should be the same for all students. Accommodations provide equal access to the educational process, not guaranteed success.
Tell the student you have noticed they are struggling; then provide information about campus resources, listing Accessibility Resources as one of several resources.
You can ask students about their needs related to learning and fulfilling the requirements of your course, but you should avoid asking specific questions about their disability. Please respect student privacy and do not share information about accommodations or a student's disability without permission.
Refer the student to Accessibility Resources located in the Robert L. Strickland Center Suite 2401 where the individual will complete a request for accommodations, present documentation indicating the type of disability, severity, limitations, medications, and discuss possible accommodation needs.
Treat the student as you would any other student. Enter the interactive processes with the student to try to identify the problem and appropriate alternative format, support service and/or referral.
Yes. Accommodations ensure "access" not "success."
Communicate effectively both orally and in writing. Try to resolve the complaint at the lowest level by meeting with the key people involved. You may contact Accessibility Resources and the Associate Dean of Students, Student Conduct and Title IX if further assistance is warranted.
A student with a disability who is disruptive in class should be treated as an instructor would treat any student who is disruptive in class. If an instructor feels that there is a disability-related reason for the student's behavior, the instructor can discuss this with the student's Accessibility Resources Counselor to determine if there is a solution to the problem or strategies for addressing the behavior.
To ensure that accommodations are appropriately and effectively administered to students with disabilities, instructors are strongly discouraged from providing accommodations outside of the procedures outlined by Accessibility Resources. By using the Accessibility Resources, the instructor can be confident that the student qualifies for appropriate accommodations.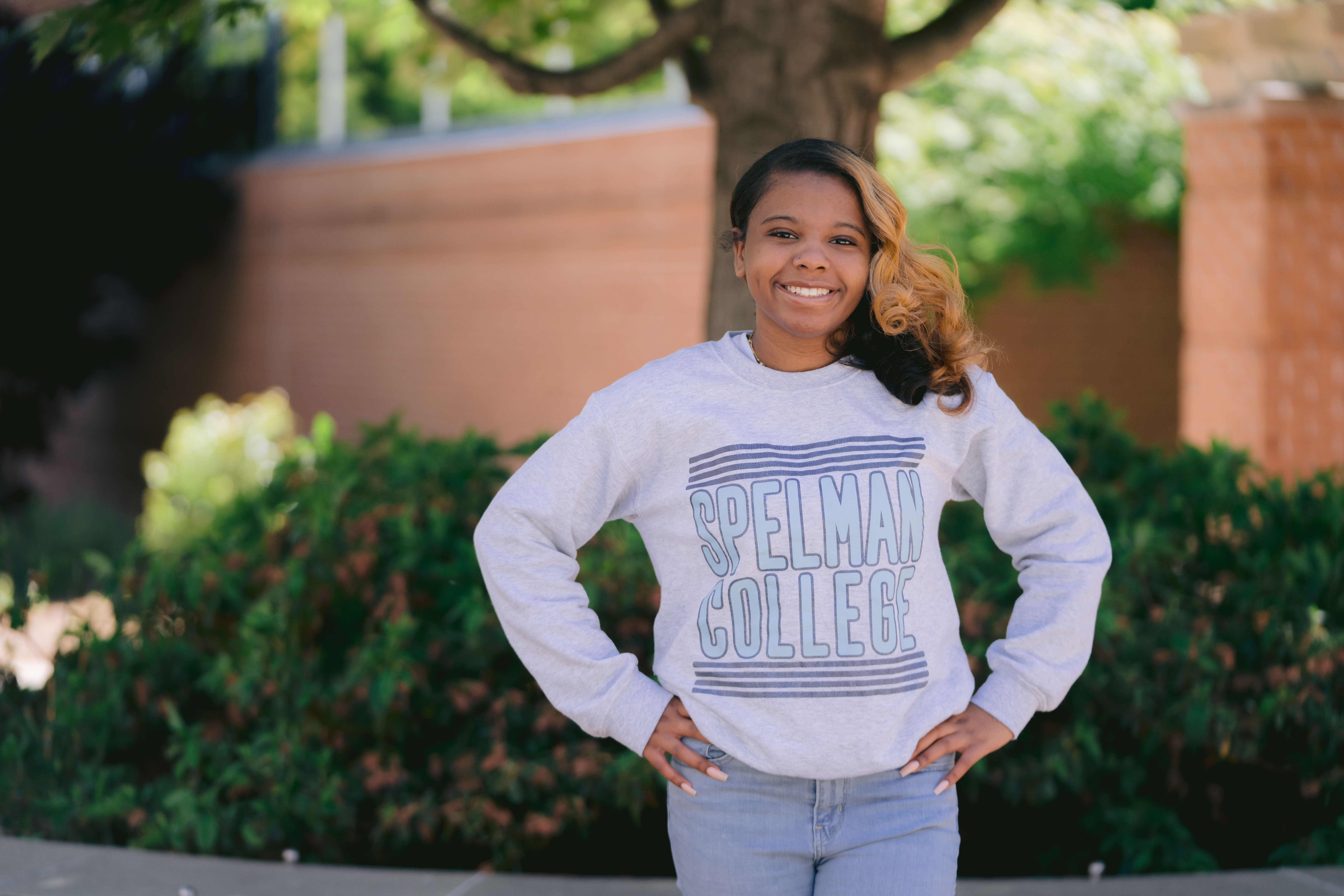 Student Rights
Right to Confidentiality

 

Right to reasonable accommodations to ensure access to courses, programs, services, jobs, and activities offered by the college.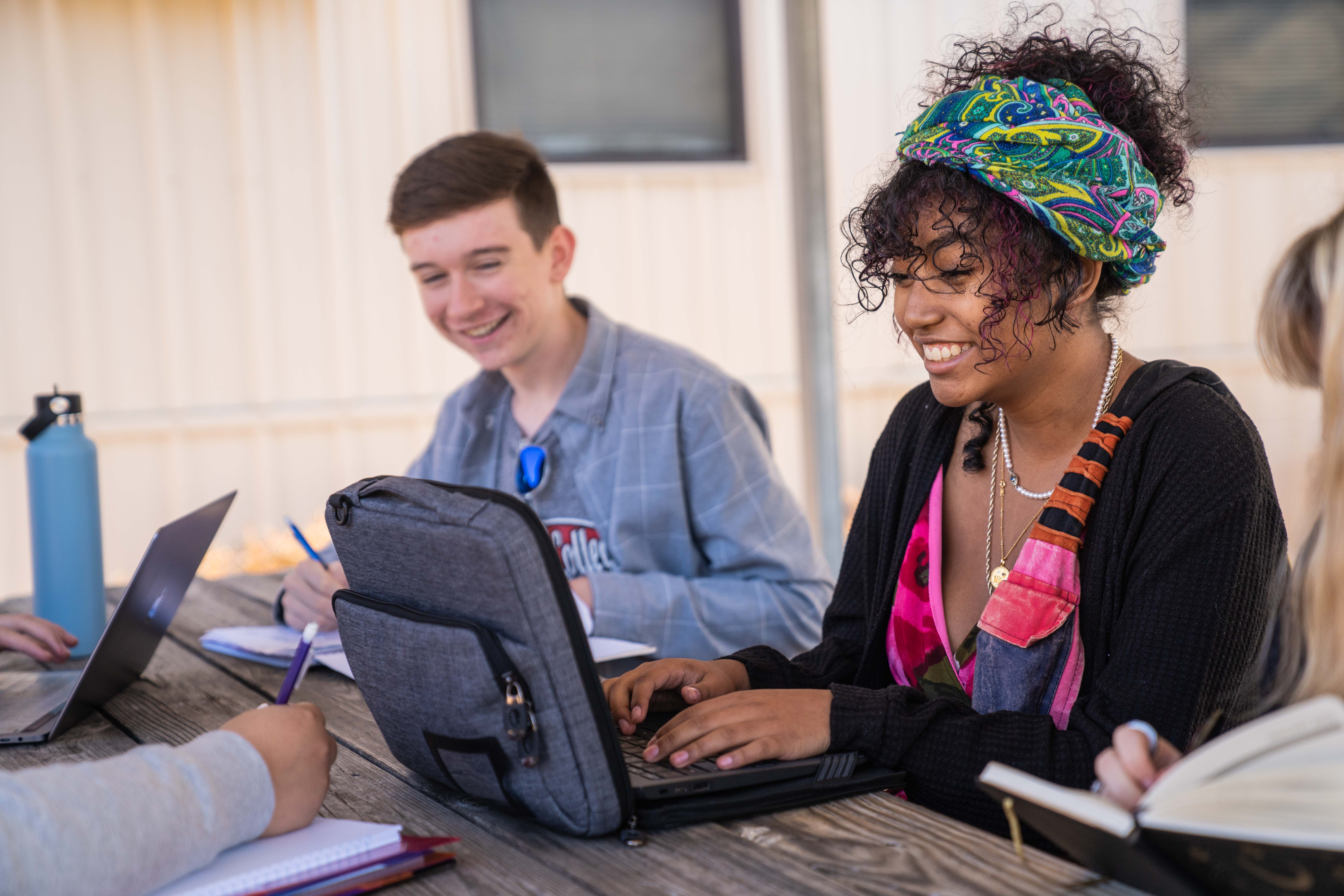 Student Responsibilities
Meet the College's qualifications and maintain essential instructional standards for programs, courses, services, and activities.

 

Self-identify disability status in a reasonable and timely manner.

 

Register with Accessibility Resources

 

Provide Documentation of your disability

 

Discuss implantation of accommodations with your instructors

 
Notify Accessibility Resources of any changes/additions to your accommodations.

 

Adhere to the  Student Code of Conduct

Direct any questions regarding the course material, syllabus, and classroom policies to your instructor.

 

Direct any disability-related questions to Accessibility Resources

 
Students who have a disability and would like to request services and accommodations must register with Accessibility Resources. They will be required to provide official documentation of their disability. Information provided by a student is voluntary and appropriate confidentiality is maintained. Students who have a documented disability (as protected by the Americans with Disabilities Act) or are pregnant or parenting (as protected under Title IX) and would like to discuss possible accommodations should contact Accessibility Resources. You may reach us by email at disabilityservices@forsythtech.edu or call Brittany McLeod at 336.734.7155 or Erica McMahon at 336.734.7378. You may also submit a request for information online with the Accessibility Resources Information Request.
Services are designed and developed on an individual-needs basis, and students may elect to use any or all the services appropriate to their needs at no charge. We accept appointments Monday – Friday and walk-ins on Tuesdays and Thursdays while the college is open. Also, the college has a telecommunications device for persons who are deaf (TDD/TTY). The number is 336.723.3411. Our fax number is 336.734.7397. Accessibility Resources is in the Robert L. Strickland Center, Suite 2401.
Alternative Format Text/Audio Books
Students with a print-related disability (because of visual, physical, perceptual, developmental, cognitive, or learning disability) who are registered with the Forsyth Tech Accessibility Resources, may be approved for course instruction in an alternative format such as Electronic Text (E-text) or Portable Document Format (PDF). Requests for alternative format textbooks are only available for courses in which the student is currently enrolled. Therefore, requests should only be made after a student has registered for the course(s). Accessibility Resources does not provide an alternative format for personal use or study.
Every attempt is made to provide alternative format in the most efficient and effective way possible. Accessibility Resources will try to provide the student's preferred format, but this may not always be possible. Please note that verification of purchase of the requested textbook is required. Rented textbooks are not accepted for alternative format requests, as you will have an opportunity to keep the textbook. In addition, students will be required to upload a copy of their course syllabus for each request.
Requesting books prior to the start of the semester:
Make sure you are actively registered with Accessibility Resources.
View your booklist at the Forsyth Tech Bookstore.
If no books are listed for your course(s), please contact Accessibility Resources for other options.
Complete the Alternative Text Request Form for each textbook with complete information that includes: the title, author, publisher, copyright date, edition, and International Standard Book Number (ISBN).
Accessibility Resources will contact the books' publisher and provide you with the accessible file if it is available.
The file will be requested from the publisher, and it may take several weeks for the request to be fulfilled.
If publisher files are not available, there are other resources available such as Learning Ally, Amazon, Bookshare, and State Library of North Carolina.
It is important to note that students will need to complete this process every semester in which they are enrolled at Forsyth Tech. Please contact us by email disabilityservices@forsythtech.edu or phone 336.734.7378.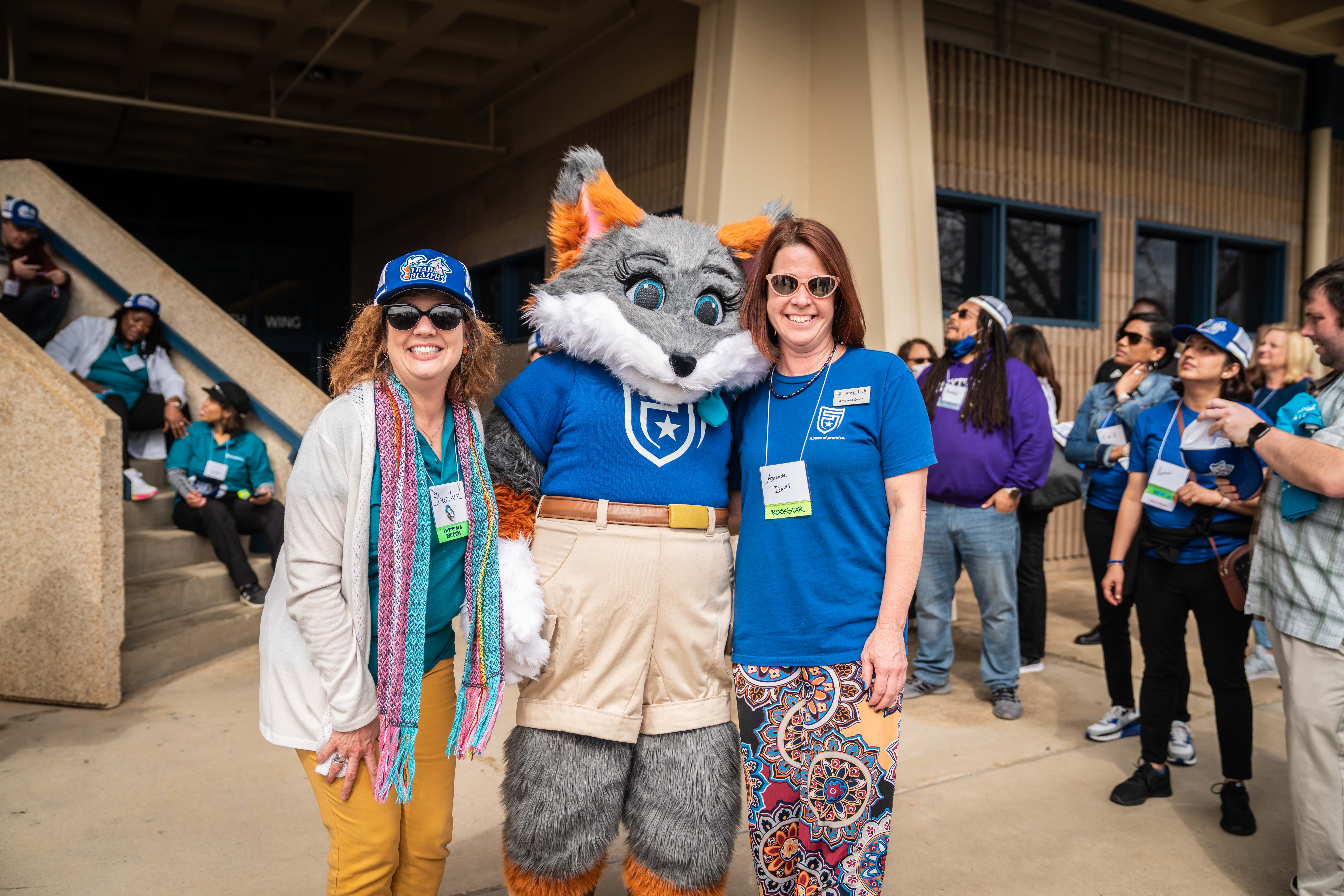 Faculty Responsibilities
Work in conjunction with Accessibility Resources to provide approved accommodations, in a fair and timely manner, to students with disabilities.

 
Do 

not

 provide accommodations without communication from Accessibility Resources

 

While it is the primary responsibility of the student to initiate the discussion of the in-class accommodations needed; the outcome depends on the receptivity, flexibility, and understanding of the instructor.

 

Place the Syllabus Statement, as listed below, on all course syllabi.

 

Provide captioning for all videos.

 

Ensure that course materials are accessible for all students.

 
Instructors are offered the opportunity to use the Academic Testing Center to ensure that appropriate academic standards are maintained and not compromised for students who require special test administration. Instructors are not required to use the Academic Testing Center.

 
Syllabus Statement
Requesting Accommodations for Disabilities
Forsyth Tech is committed to providing reasonable accommodations to students with disabilities. To receive accommodations, you must register with Accessibility Resources located in the Robert L. Strickland Center Suite 2401. You can make an appointment by e-mailing us at Accessibility Resources Email (opens in new window) disabilityservices@forsythtech.edu or by calling us at 336.734.7155 or 336.734.7378.
An interactive meeting should occur discussing accommodations needed to access the curriculum. You should register early to ensure your accommodations are in place on the first day of classes.
Any further request for accommodations will only occur only in special circumstances.
Captioned videos
All multimedia content including online video clips, narrated presentations, and DVDs used in class must be captioned or subtitled in advance of the class session in which they are used. Please contact the Center for Transformative Learning Excellence at ctle@forsythtech.edu for assistance with this.
Class materials in an accessible format.
Any information presented to the class, including the course syllabus, Power Point Presentations, and any handouts that are distributed (either in hardcopy or digitally) must be available in an accessible format.
Accessibility Resources Office Guides
The Accessibility Resources counselors accept walk-ins from students on Tuesdays and Thursdays. Please call us at (336) 734-7378, (336) 734-7155 or email us at disabilityservices@forsythtech.edu to make an appointment. Our confidential fax number is (336) 734-7397. Our office is open 8am to 5pm Monday – Thursday and 8am to 3pm on Friday. You may also submit a request for information online with the Forsyth Tech Accessibility Resources Public Request Form.
Monday – Thursday 8 am – 5 pm
Friday 8 am – 3 pm
Phone: 336.734.7155 or 336.734.7378
Staff and Contacts
Brittany McLeod, M.S. Ed




Pronouns: she, her, hers




Accessibility Resources Counselor




Forsyth Technical Community College




Main Campus, Robert L. Strickland Center




2100 Silas Creek Parkway | Winston-Salem, NC 27103




t 336.734.7155 | f 336.734.7397




e 

bmcleod@forsythtech.edu

 
Erica McMahon, MS, CRC




Pronouns: she, her, hers




Accessibility Resources Counselor




Forsyth Technical Community College




Main Campus, Robert L. Strickland Center, Suite 2401




2100 Silas Creek Parkway | Winston-Salem, NC 27103




t 336.734.7378 | f 336.734.7397




e 

emcmahon@forsythtech.edu