Educational Career Center
You're here to plan your next steps in life, and we can help. If you are unemployed or underemployed, our Educational Career Center offers programs to help you find a job that fit your skills and talents, succeed in your work, and advance your career.
86 %
of Forsyth Tech graduates are employed within two years of graduation
2
Labs with all the equipment and help you need!
$8600
Annual Increase in earning with an Associate Degree vs High School Diploma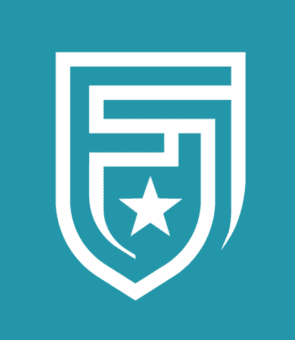 "There are multiple reasons on why I'm proud to be a trailblazer but the two most important reasons would be the resources Forsyth Tech provides for students to succeed in their career path and being able to build a bond between students and faculty. Everyone at Forsyth Tech wants you to succeed and have all the resources available to do so. "
Janet-Associate in Science
Need help with…..
Job Search Skills
Enhance and develop your job searching skills
Resumé Assistance
Help create or revise your resumé and cover letters.
Goal Setting
Discuss and help develop your educational and career goals.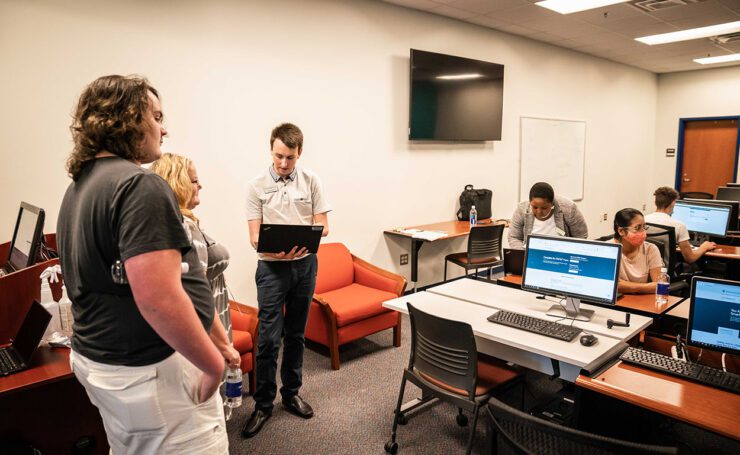 Job Search Skills
Our Employability Labs and classes offer an ongoing resource for those seeking a job, a better job, or a new career and run all year long.  You can register and enter the class at any time.  Call 336.734.7023 for more information for the West Campus Lab or 336.983.3868 for the King Library Employability Lab.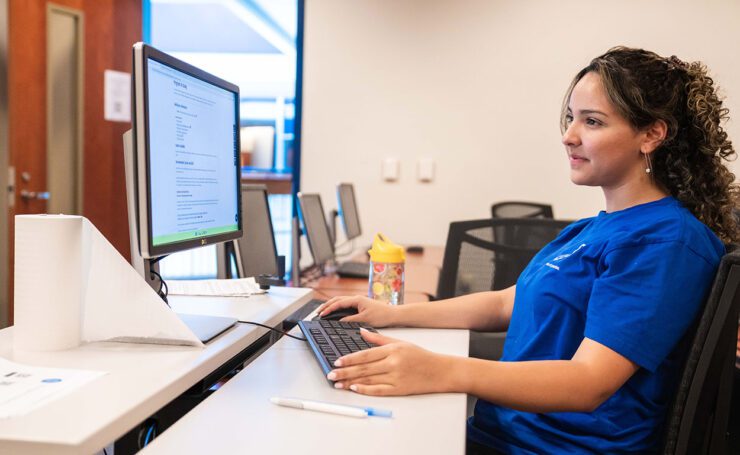 Career Readiness Certificate
The Career Readiness Certificate (CRC) is a test-based credential that tells employers that you have workplace-ready skills in several areas. The CRC is a nationally recognized, EEOC-compliant industry-driven system of job profiling and assessment based on the WorkKeys™ testing program. CRC testing is conducted at Forsyth Tech's West Campus (1300 Bolton Street in Winston-Salem). The cost of the tests are as follows: $15 each for Graphic Literacy, Workplace Documents, and Applied Math.  Workplace Observation is $20.  Tests are given by appointment only.  For more information or to schedule your testing date, call 336.734.7324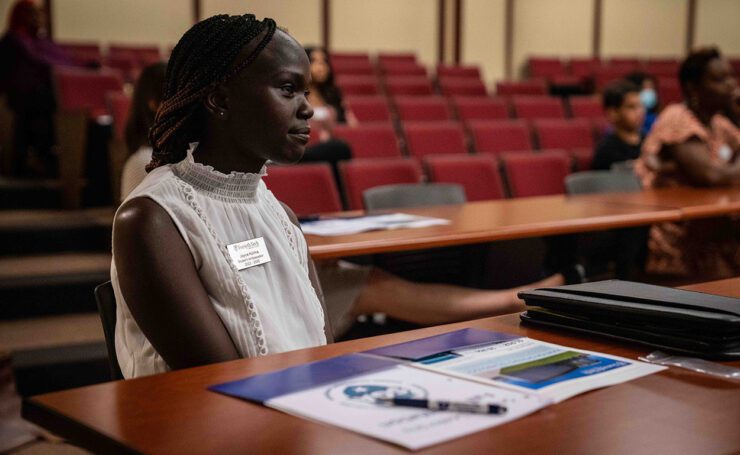 Resumé Services
Make an appointment to have your resumé or cover letter drafts reviewed before applying for jobs. This service is free to Forsyth Tech students, and you can sign up through your Navigate account.
Career Goals
Need an internship to gain valuable experience in your field? Log into Techlink to learn if you're eligible for a Work-Based Learning Internship. Ready for full-time work? Look for a job in Career Hub—Forsyth Tech's job search database. Career Coaches are here to brainstorm and advise you along the way.
Career Coach
Scholarship Support
If you're interested in continuing your education, earning a certificate, diploma or degree, we can help you apply for the more than 50 scholarships available. Many of our programs can be completed part-time, while you work, making completing or continuing your education possible!
See Scholarships Here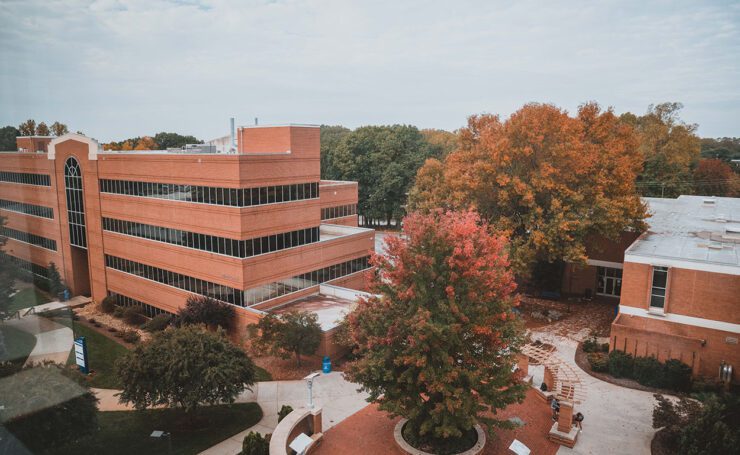 Employability Labs
Our services provide a range of support, including resumé writing, interview coaching and career counseling. Our dedicated staff help job seekers navigate the often complex and competitive job market by providing guidance on effective job search strategies.
Employability Lab Classes
There are two employability labs ready to help you with your next steps. Whether that is building your resumé, taking courses to prove you are career-ready, or getting tips for how to job-search in today's market, the Employability Labs can help!
Classes are offered twice a week and you can sign up and enter at any time!
1300 Bolton Street
Winston-Salem, NC 27103
Call for info: (336) 734-7023
View on Google Maps
Monday, Wednesday and Friday, 1 – 5 p.m.
101 Pilot View Drive
King, NC 27021
(336) 983-3868
View on Google Maps
Let's Connect
Book an in-person or virtual appointment with a Career Coach on Techlink.
Office Hours:
Mon-Thurs, 8am-6pm
Fri, 8am-5pm