Advising and Registration
Academic advising is an integral part of each student's college experience at Forsyth Tech.
The purpose of academic advising is to support, guide, and assist current and prospective students with clarifying academic and career goals, develop an informed academic plan that fits your career and life goals, and resource referrals.
Advising is an opportunity for you and your advisor to develop and evaluate your academic plans that will enable you to reach your academic goals. Advisors empower and guide students to explore, develop and implement educational plans aligned with individual values, goals, and career interests.
Student Success Center Hours
| | |
| --- | --- |
| Day | Time |
| Monday – Thursday | 8:00 AM – 6:00 PM |
| Friday | 8:00 AM – 5:00 PM |
Located in Robert L Strickland Center, 2nd Floor, Room 2414
Visit Us
For more Advising and Registration information visit the Student Success Center Techlink site.
Student Success Center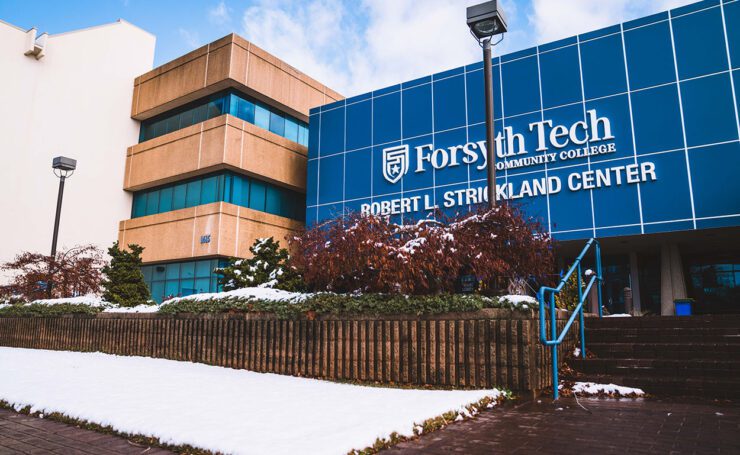 Location and Contact Info
Student Success Center
Robert L. Strickland Center, Room 2414
2100 Silas Creek Parkway
Winston-Salem, NC, 27103
Phone: 336.734.7156
Fax: 336.757.3274