Faculty & Staff News
Dr. Spriggs Named a Triad Business Journal Power Player for the Third Time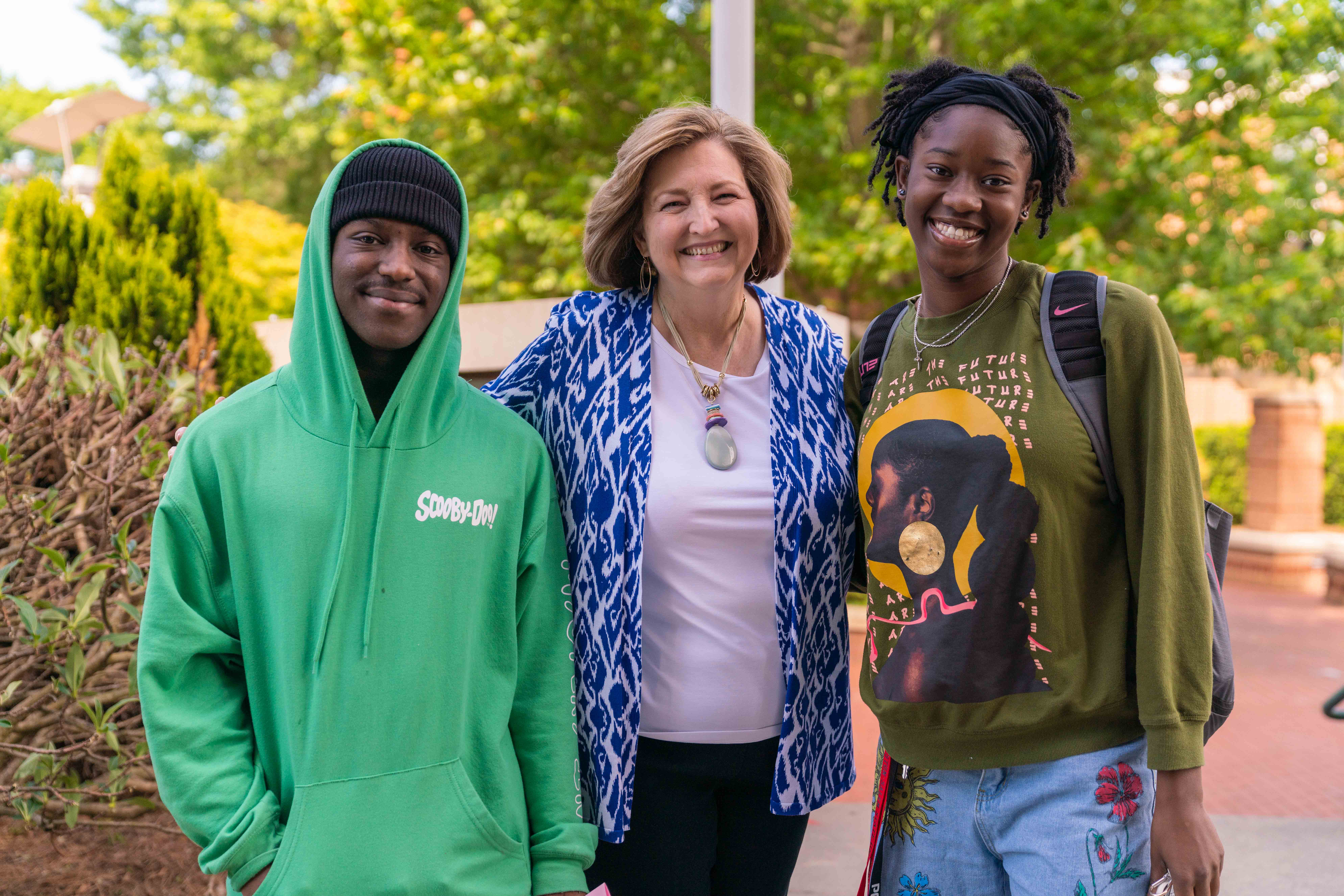 Dr. Spriggs has been honored once again by the Triad Business Journal as a Power Player. This marks the third time that Dr. Spriggs has received this prestigious recognition, solidifying her status as a driving force in the business and educational community.
The Triad Business Journal's Power Players are selected through a rigorous process that evaluates their contributions, leadership, and impact on the Triad region's economic and educational landscape. Dr. Spriggs' consistent presence on this exclusive list underscores her exceptional achievements and unwavering commitment to the growth and prosperity of the Triad community.
As the President of Forsyth Technical Community College, Dr. Spriggs has been a trailblazer in the education sector, making significant strides with her innovative ideas and dedication to excellence. Dr. Spriggs' visionary leadership has not only earned her respect within the education industry but also positioned her as a role model for aspiring professionals, especially women in leadership roles.
Upon receiving this honor, Dr. Spriggs expressed her gratitude, stating, "I am deeply honored to be recognized by the Triad Business Journal once again. This recognition is a testament to the hard work and dedication of our entire Forsyth Tech community and our commitment to the Triad region's educational and economic advancement. We will continue to strive for excellence and work towards being a catalyst for equitable economic mobility."
Under Dr. Spriggs' leadership, Forsyth Technical Community College has achieved many milestones – almost too many to list, but here are some highlights: the launching of Forsyth Tech Cares; advancements in academics including transitioning to 8-week semesters and removing developmental education; the launching of a Forsyth Tech Fire Academy; the development of a department of inclusive excellence and many more. Her ability to foster innovation, build strong partnerships, and contribute positively to the local economy has been a driving force behind the college's success.
Dr. Spriggs' influence extends beyond her professional achievements. She is actively involved in various philanthropic endeavors and community initiatives, demonstrating her commitment to giving back to the community that has supported her growth.
The Triad Business Journal's recognition of Dr. Spriggs as a Power Player for the third time highlights her outstanding contributions to education and her continued dedication to the betterment of the Triad region. Her leadership and accomplishments serve as an inspiration to all.