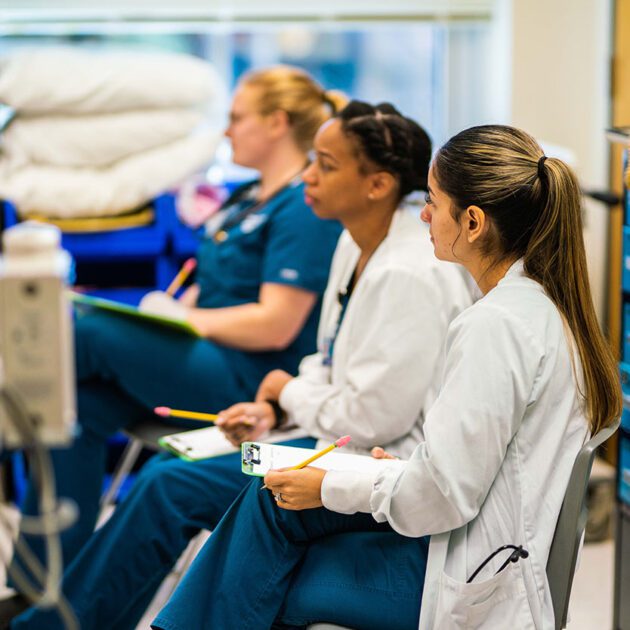 Pursuing a nursing program at Forsyth Tech offers a rewarding career path in healthcare. Our program provides comprehensive theoretical knowledge and hands-on clinical experience. You'll learn from experienced faculty and benefit from state-of-the-art facilities. Graduates are well-prepared to pass licensing exams and embark on a fulfilling nursing career, making a positive impact on patients' lives.
See our Minimum Admission Requirements for Nursing, Practical Nursing, and Advanced Placement (LPN-RN).
$37/hr
Average Salary Range
Nurse

 

Clinical Research Associate

 

Patient Coordinator

 

Specialized Nursing

 

Care Coordinator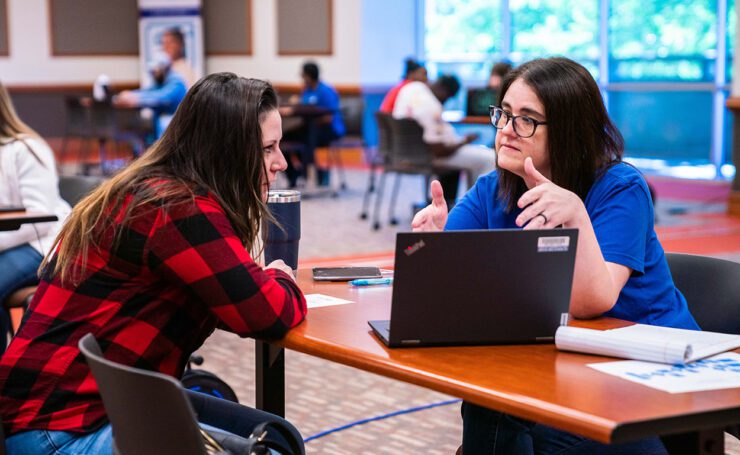 Affording Your Classes
Get the education you deserve without spending your days worrying about how to afford it. Our financial aid team can help you chart a path to paying for college, including through debt-free grants and scholarships.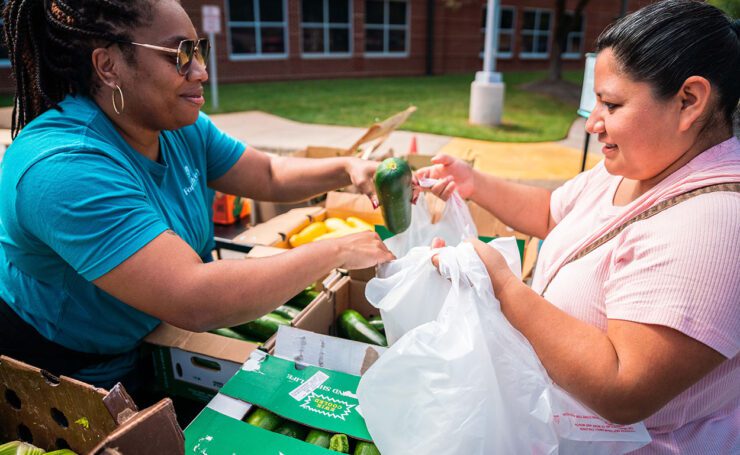 Student Support Services
The Forsyth Tech Cares program supports students so they can succeed, including access to financial assistance, health services, and confidential counseling.
Accreditation & Program Info
The Associate Degree Nursing program supports the mission of the North Carolina Community College System and the Health Technologies Division. The faculty is committed to providing accessible high quality nursing education to meet the diverse and changing health-care needs of the service area and to promoting the development of qualified students prepared for the professional role of registered nurse at the entry level. Graduates of this program are prepared for entry into the nursing profession and meet the education requirements to take the national Council Licensure Examination (NCLEX-RN). The philosophy of the Associate Degree Nursing Program is based upon faculty beliefs related to individuals, the health care system, nursing, the environment, health, quality of life, and achievement of potential. Within this mission the goal of the nursing faculty is to promote the highest quality of nursing care to the individual, families, and the community. The aim is to facilitate optimum health, quality of life, and achievement of potential for the individual.
Upon completion of the Associate Degree Nursing Program, the graduate will upon licensure:
Practice professional nursing behaviors incorporating personal responsibility and accountability for continued competence.
Communicate professionally and effectively with individuals, significant support persons, and members of the interdisciplinary healthcare team.
Integrate knowledge of the holistic needs of the individual to provide an individual centered assessment.
Incorporate informatics to formulate evidence-based clinical judgments and management decisions.
Implement caring interventions incorporating documented best practices for individuals in diverse settings.
Develop a teaching plan for individuals, and/or the nursing team, incorporating teaching and learning principles.
Collaborate with the interdisciplinary healthcare team to advocate for positive individual and organizational outcomes.
Manage healthcare for the individual using cost effective nursing strategies, quality improvement processes, and current technologies.
Graduates of this program are eligible to apply to take the National Council Licensure Examination or (NCLEX-RN) which is required for practice as a Registered Nurse. The employment opportunities for graduates of the Associate Degree Program are diverse. Examples of employment setting: medical clinics, physician offices, long term care facilities, occupational health settings and community agencies.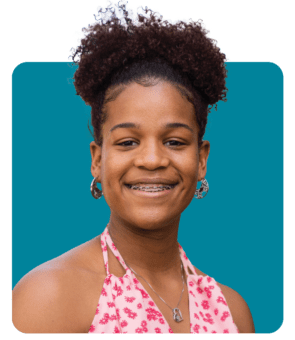 "I chose to attend Forsyth Tech because of its excellent, challenging nursing program and its preference among nurse employers. I am also pleased that it has such a high NCLEX pass rate."
Zoriee S.
Visit us today!
Forsyth Tech is located at:
2100 Silas Creek Parkway,
Winston-Salem, NC 27103