Forsyth Tech News
Forsyth Tech Hosts Inaugural Faith Leaders Breakfast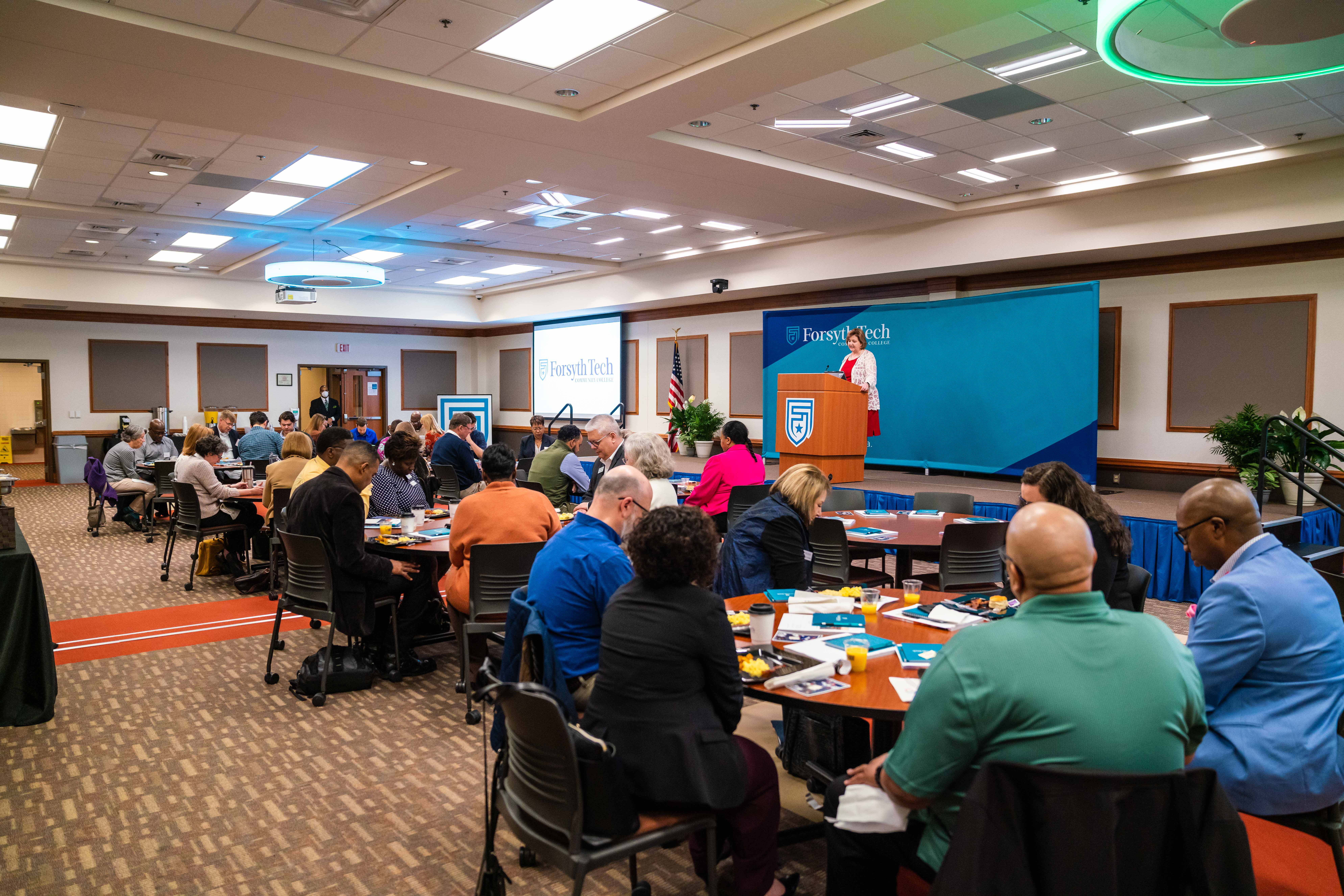 Forsyth Tech hosted a breakfast which convened faith leaders in the community to share thoughts, ideas and needs that are present in Winston-Salem and Forsyth and Stokes Counties on Tuesday, February 28.
More than 20 faith leaders from the community gathered to discuss pressing social and economic issues, the needs of the faith community and how everyone present could work together to make progress on social and economic equity in the area.
Ideas that emerged from the gathering included: working to decrease gun violence in the community through conflict resolution workshops; increasing a sense of belonging to alleviate loneliness and depression; partnerships between the college and faith organizations for childcare and technology programs; and volunteer opportunities.
Craig Schaub, Minister at Parkway United Church of Christ, said, "Forsyth Tech needs to continue being THE place for convening dialogue partners and the catalyst for collective action." Several in attendance agreed that the college, as the largest higher education body in the community, is uniquely poised to foster a sense of community and create opportunities for collaboration.
With the college's focus on meeting students where they are, and working to address barriers to success that exist outside of the classroom, a gathering to hear community concerns from faith leaders felt timely.
"We are committed to our vision of being the catalyst for equitable economic mobility within our community," said Dr. Janet Spriggs, President of Forsyth Tech. She also reaffirmed that the college is willing and able to continue to foster important conversations like this one, as well as gather community leaders and serve as a hub for the entire community. "It takes all of us, working together toward a common goal to see progress and movement on the issues that prevent us from becoming the community that we can be, where everyone can earn a family-sustaining wage," she said.
Near the end of the event, many attendees could be heard commenting that everyone present could see "the great need we all have for community." Additionally, attendees noted that this meeting was a great start to connecting with the college and other denominations to get to know each other better.