Forsyth Tech News
Forsyth Tech's BLET Program Ranks Best in NC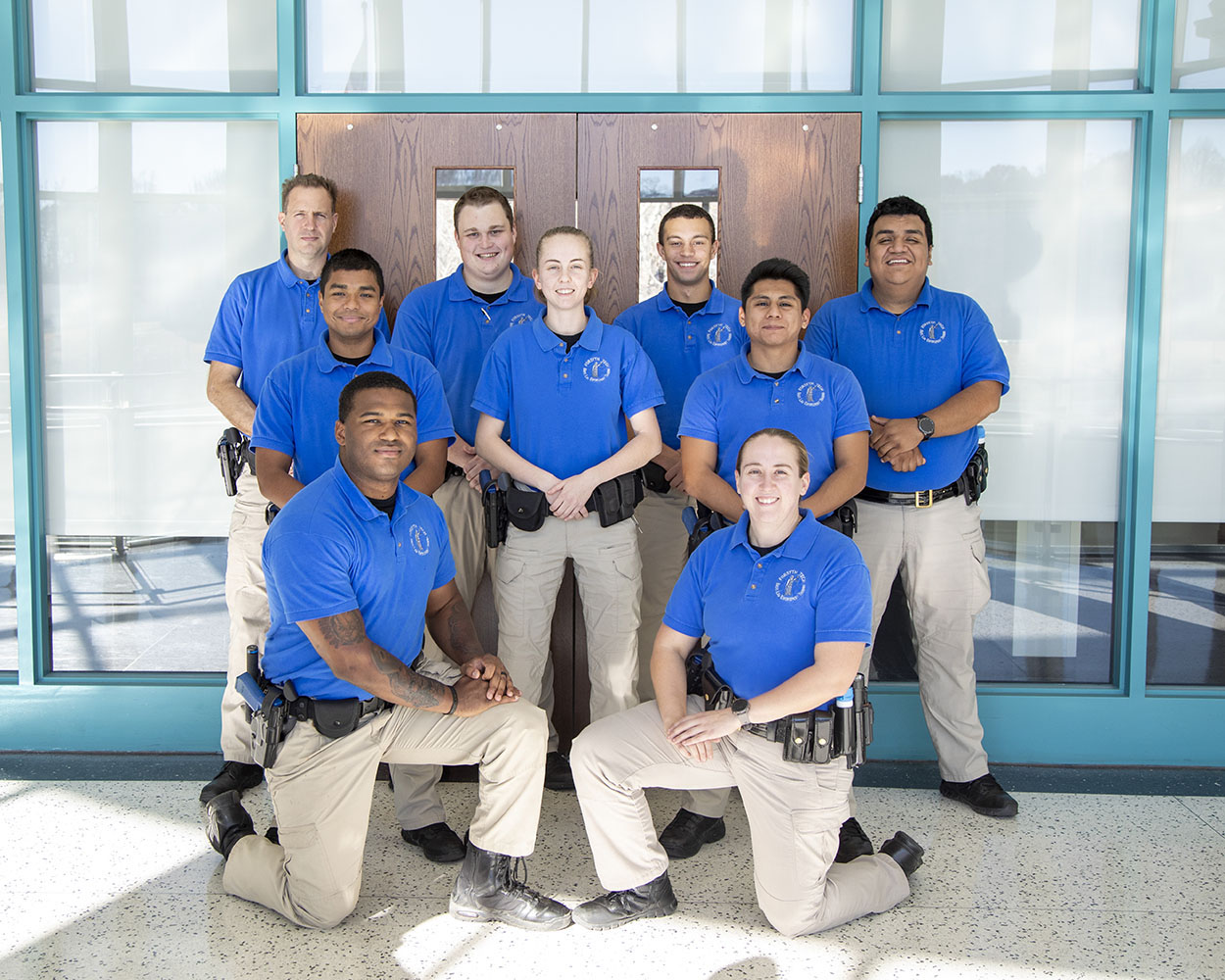 Forsyth Technical Community College's Basic Law Enforcement Training (BLET) program is the best in the state, according to the North Carolina Community College System's performance measures.
Forsyth Tech's 2022 BLET graduates had a pass rate of more than 95% on the state exam, highlighting that the college's blend of classroom instruction and practical, hands-on experience provides world-class training for public safety professionals.
BLET is designed to give students essential skills required for entry-level employment as law enforcement officers with state, county, or municipal governments, or with private enterprise. In order to complete the program and earn the certification, students must successfully complete and pass all units of study mandated by the North Carolina Criminal Justice Education and Training Standards Commission and the North Carolina Sheriffs' Education and Training Standards Commission.
The students' and program's success can be attributed to the combination of knowledgeable instructors, rigorous curriculum and strong community partnerships, leading to an intense training program that guarantees BLET graduates are workforce-ready.
Dean of Public Safety, Konrad Walsh, said, "Our top ranking is more than just an accolade—it's a commitment from our faculty, our students and our community partners to ensure that we continue to produce the best law enforcement officers in North Carolina and the country."
As the demand for highly trained law enforcement officers continues to grow, Forsyth Tech remains committed to providing the quality education that our public safety professionals need.
In addition to BLET, Forsyth Tech provides public safety training programs for firefighters, EMTs and paramedics, electrical lineworkers and emergency management professionals. Many of these programs train at the state-of-the-art Northwest Forsyth Center in King.