Forsyth Tech News
Have Your Say: Help Shape the Future of Forsyth Tech's Career & College Promise Program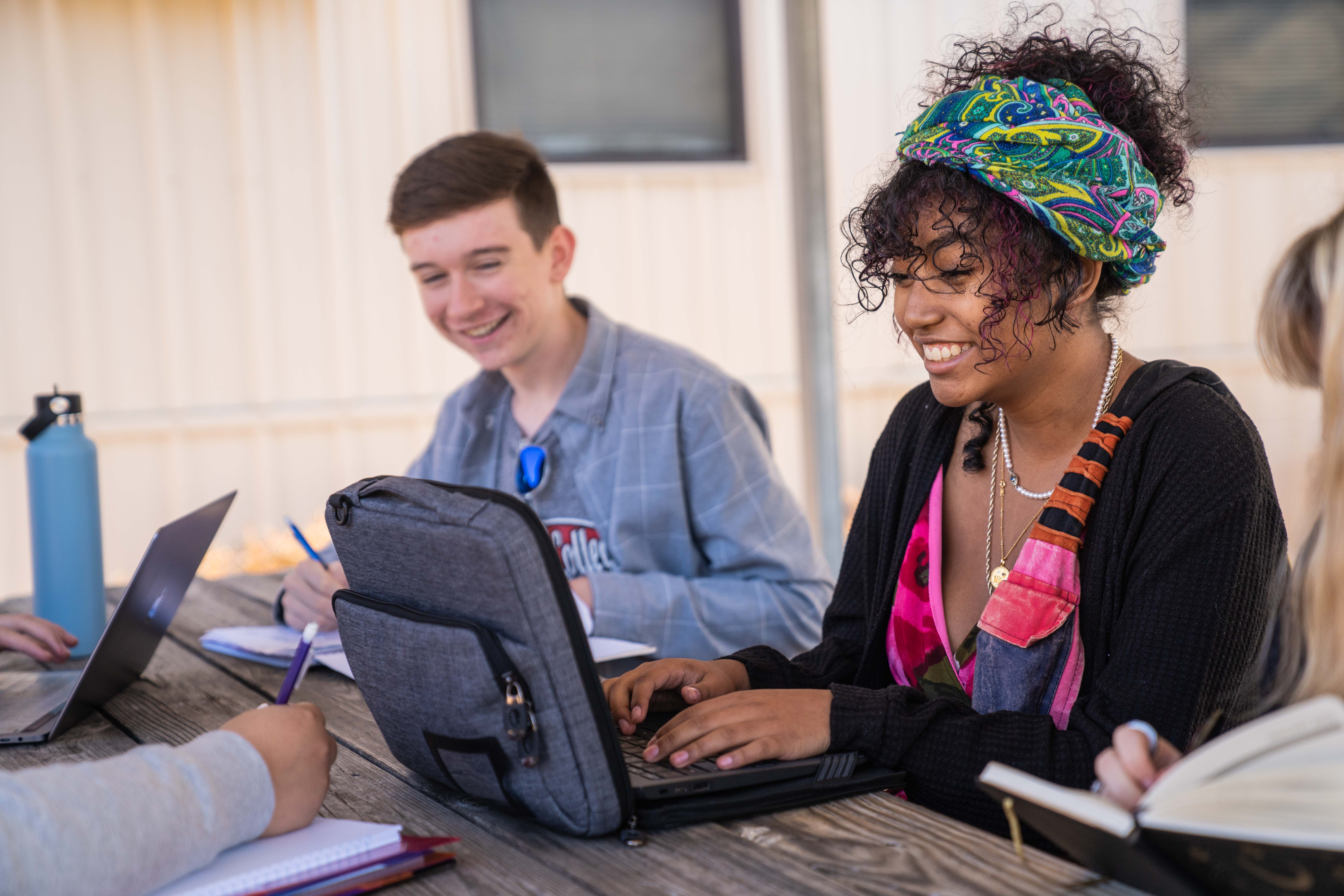 Hello, Trailblazers! We have some exciting news for our high school students and their parents. Forsyth Tech is thrilled to announce a collaboration with the Education Design Lab, an 18-month initiative aimed at enhancing the Career and College Promise (CCP) program. And guess what? We want to hear from you!
What is the Career and College Promise (CCP) Program?
For those who may not know, the CCP program offers high school students a unique opportunity to earn college credit at zero cost while still attending high school. It's like having a head start on your college or career journey before you even graduate! Our vision at Forsyth Tech is to be a catalyst for equitable economic mobility, empowering lives and transforming communities. The CCP program is a cornerstone of that vision.
Why Your Feedback Matters
Paula Dibley, our Chief Officer of Student Success and Strategic Innovation, says it best: "We believe that the key to improving educational programs is listening to the voices of those who benefit from them." Paula was recently selected as one of six Designers in Residence by the Education Design Lab, and she, along with the rest of us at Forsyth Tech, is eager to hear your thoughts.
How Can You Participate?
Taking part is easy! We've designed a short survey for both students and parents in Forsyth and Stokes Counties. The survey is anonymous, but your insights will be invaluable to us. And here's the cherry on top: the first 500 respondents will receive a $15 gift card that can be used online or at various local businesses. That's right, your feedback is worth its weight in gift cards!
Deadline for Participation
Time is of the essence! The survey must be completed by September 14th, so don't miss your chance to shape the future of an important program that directly impacts our community.
A Note from Devin Purgason, Executive Director of Marketing and Student Care
As the driving force behind our Trailblazers brand and someone deeply committed to our vision, I personally invite you to participate in this survey. Your voice counts, and we are eager to hear what you have to say. If you have any questions or concerns, feel free to reach out to me directly.
Let's continue to make Forsyth Tech "A Place of Promise."