Do something you never imagined…
or something you've always imagined.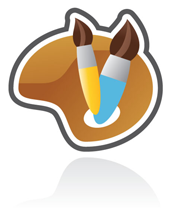 Forsyth Tech is committed to serving the educational needs of the entire community. The courses included in this section have been designed to encourage lifelong learning by providing you with a means to express your creative, cultural, civic and leisure interest.
Our Arts, Foods, and Crafts and Hobbies courses can teach you to paint, make jewelry, decorate cakes, kudzu basket weaving and lots of other fun things.
Our Dance/Music classes provide you the opportunity to learn how to play the Mountain Dulcimer or you can dance the night away once you've taken our shag class.
Our Financial classes offer a range of opportunities in education. From retirement planning to investment, these classes will assist you in becoming financially responsible.
Our Foreign Language classes include Italian and Spanish.
(Offerings may vary by semester.)
Our Photography classes help you get out of the point and shoot mode on your DSLR camera and teaches you manipulation of your digital image.
Our Special Interest classes include astronomy, bird watching, sign language, wedding planning, and wildlife rehabilitation.
Our Summer Enrichment Program offers a safe and unique opportunity for youth aged 8 – 13 to explore computer technology, science, Photoshop and a variety of arts & crafts.
Don't see the course you were looking for? Interested in teaching a new course? Send an e-mail to sgriffenhagen@forsythtech.edu.
To search all our courses, download a copy of our latest Corporate and Continuing Education catalog or search our online catalog.